It was about this time one year ago Carl Tepper invited Terry Greenberg and me to lunch to discuss a website featuring commentary mirroring the prevailing political views in Lubbock and West Texas.
Carl's vision was to establish a voice reflecting the vast majority of Lubbock citizens and voters. 
A group of Lubbock investors were put together, a for-profit corporation formed and website construction begun. Terry Greenberg and L. Scott Mann own 100 percent of the controlling interest of Lubbock Lights. If you like what you see we're responsible; if you don't like it, blame Terry  (seriously, he's done the bulk of the work, he gets the credit).
"We find more value in several voices than one."
As clear as the need, was the fact this was not going to be achieved by one or two writers. From the outset Terry's question was, "what is conservatism?" It is not any one thing or person.
Accordingly, we have invited a variety of writers to join us in this effort. Some of these may be names you recognize; more of them will be names you do not recognize … yet. For our purposes we find more value in several voices than one.
Most will write under their own names. Some, for various reasons, will write under pseudonym. It is commentary and culture, read it for the character of its contents, not the content of its characters. Those looking for cult personalities ought move on.
Expectations are important in any relationship and this one is no different.
From Lubbock Lights you should expect a variety of conservative thought. Terry and I will probably take regular shots at one another, the cordiality we've developed over the last year allows us to do it with confident civility, however the reader should never confuse "absence of disagreement" with "agreement." The opinion of each Lubbock Lights columnist is only her (or his) own.
"The opinion of each Lubbock Lights columnist is only her (or his) own."
If you've followed me as Sandstorm Scholar, you know you can expect unsweetened editorial and commentary. I'm aware you catch more flies with honey than vinegar, and if I'm ever interested in catching flies I'll buy some honey. Expect satire, irreverence, and iconoclasm.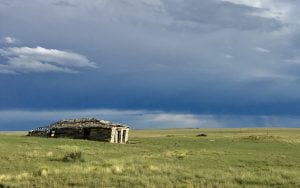 I was raised on a Lubbock County farm bought, stolen or settled (stories vary) by my great-great-grandfather William G. Nairn, who arrived here about 1892, lived with his family in a dugout home and whose farms produced the first cotton in Lubbock County. I hoed weeds, raised hogs and was driving a John Deere tractor a decade before I got a drivers license.
In my world, agriculture is a life people live, a system of values, a culture, not a political issue to hijack and ride to Austin.
As a child the only fable that ever spoke to me was the "Emperor's New Clothes.' I fell in love with the constitution at age 12. Combine those things in a boy who is the product of a book, chapter and verse sect of the church of Christ and you have someone who appreciates constitutional authority and who feels just as comfortable on the outside as he does on the inside.
"Consider this to be Lubbock's free market of conservative thought"
I'm more concerned with local government than state or federal affairs.
Local government, city and county, is where we live. It's also who we know and we're destined to step on a toe or two. It's not personal, but it's not for sale either. 
If we run paid content, you will know what it is and who paid for it.
Consider this Lubbock's free market of conservative thought. Your participation and feedback within editorial standards is welcomed.
So, welcome to Lubbock Lights. We've lots planned. There's no shortage of topics to talk about … I hope you'll take the ride with us.