Seven weeks from yesterday, I want to vote for the venue tax to fund the Lubbock County Expo Center.
My background and biases predispose me to support the idea of a dirt facility. I learned fundamental skills of leadership and business in 4H and FFA. Those activities still merit support.
With backing by stakeholders from rodeo and stock show enthusiasts, Lubbock banker Randy Jordan has convinced County Commissioners that Lubbock County should pay for a dirt arena, dubbed the Lubbock County Expo Center, by placing a 2 percent county venue tax on the November ballot.
… this is about more than rodeos.
But, much like the recent May election to abandon the coliseum, so far the project's proponents are in too big a rush to get this done to stop and explain their plan.
It's not rational to build a $45 million facility for a three-day rodeo; but this is about more than rodeos.
The idea of a facility for stock shows, rodeos, monster truck rallies and other events deemed too dirty or unsuitable for Buddy Holly Hall or the United Spirit Arena, is an attractive one. If there exists any taxpayer-supported project we could approve, it's one that revolves around the culture and commerce of West Texas. A dirt facility … for all the stuff we do in the dirt.
Preserving the culture of West Texas includes passing on our way of life to successive generations and it is, at least, a defensible expenditure of someone else's money to propose a venue that showcases what makes us special.
… as taxes go, this may be the lesser of many evils.
The South Plains Fair, which is justifiably proud of the role it plays enabling non-profit organizations to pack an entire year's worth of fundraising into one week, once provided the facilities for stock shows and other youth activities. But with little or no improvement to those facilities for more than 50 years, the Fair long ago abdicated that function in favor of providing an annual carnival to draw hungry fair-goers for community non-profits to feed. All but one of the area stock shows have already found other homes and are not likely to return to the fairgrounds.
One might think the fairgrounds are the perfect place to put this facility but the fair board rejected the proposal when approached by expo center supporters three years ago. And while the Fair is suddenly promising big improvements in what appears to be an attempt to derail expo center efforts, an examination of the non-profit's revenue statements suggest it won't be able to make those improvements without a hefty influx of outside cash.
The demise of those facilities, coupled with the abandonment of the only dirt facility serving Lubbock, fuel the venue tax fervor to fund the Lubbock County Expo Center.
Like every tax, this one has its own, "it's not going to hurt much" rationalization. Any tax is a forced taking, but as taxes go, this may be the lesser of many evils. If we accept the need to build an expo center for events, the Dickensian scheme of picking the pockets of every traveler making their way to our city seems as selfishly painless a way to do it as any.
What is the plan to keep this … from becoming a drain on tax dollars?
However, while sold on the need, it is not our responsibility to sell this proposal. That task is for the proponents. The next seven weeks afford backers of the Lubbock County Expo Center ample time to answer questions.
Questions like, where are you going to put it? Voters like concrete things. Once complicit in taxing visitors for the privilege of staying overnight, we want to know the booty is well-spent. Location matters. It must be located near major highways. Since hotel-goers are going to support this project it probably ought to be convenient to hotels and restaurants.
What we don't want to find out later is the Lubbock County Expo Center is being placed in the middle of nowhere necessitating additional millions for road construction and no decent restaurants or hotels for ten miles.
We may want a dirt facility, but we're wary of the possibility of it leaving us 'dirt poor.'
Speaking of additional costs, how much is this really going to cost? No, I'm not asking how many zeros. Those are meaningless to most of us anyway. It's going to cost 2 percent on the venue tax … forever. Let's not lie to ourselves; that's how these taxes work.
What I want to know is what else is it going to cost? What is it going to cost county taxpayers out of the general fund? If Lubbock County Expo Center operations lose money, who makes up the shortfall? Lubbock County will own the asset; there is no other possibility. The statute will not allow the tax to fund a non-profit … nor should it.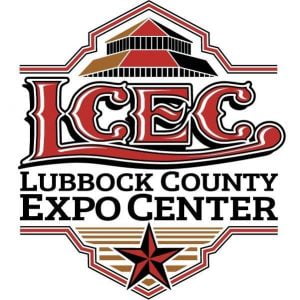 So, what is the plan to keep this publicly owned entertainment and exposition center from becoming a drain on tax dollars? Where else did this plan work? We may want a dirt facility, but we're wary of the possibility of it leaving us "dirt poor" if this isn't structured properly from the beginning.
How is it going to be operated? Yes, we're willing to rob our visitors, after all, their cities commit the same petty larceny when we go on the road, however, our hypocrisy in this regard does not extend to putting the County Commissioners in the entertainment business.
The culture and commerce of this region merit support.
And while a separate board to manage operations seems critical, there must also be a plan to place responsible people on that board without lifetime appointments. Non-profits have the tendency to become the domain of a personality and in some instances this may be appropriate, but not here.
If there is to be a government-owned Lubbock County Expo Center, let it be run by people who are invested in the outcome. Incentivize success.
Seven weeks. It's more than enough time to explain a good plan. The culture and commerce of this region merit support and now it's up to the proponents of the Lubbock County Expo Center to convince us their project is the best way to provide that support.