I attended the meeting of a group called True Texas Project in North Lubbock last night (Monday Feb 8th).
Pretty much a remake of a movie I've seen before. Libertarian and Tea Party style groups pop up every Democratic presidency and are usually followed by traveling individuals with lessons about the Constitution and American History coupled with biblical sources. I don't mind these as any education about America and the Bible is welcome and anyone willing to stuff an envelope and walk a block should be encouraged.
It was a good large crowd with many recognizable faces. Maybe the size of the crowd is due to a vacuum of leadership locally at many levels? Good conservative church-going people are frustrated and will attend any event where someone is willing to do something to counter the onslaught of anti-American values from almost every American institution. Who can blame them?
I do notice that in almost every one of these groups the leadership is appointed. Unless I missed something I noticed that it's the same with True Texas. We were told who the leadership would be and that's that I guess? I didn't recognize a couple of the leaders last night but I haven't been very active in politics for a while.
Is it too much to ask for effective conservative legislators?
As a side note, I'm always more comfortable with the Republican Party where we get a chance to vote for our leadership from the State Chairman to the local board members (State Republican Executive Committee). These other groups or "parties" seem to turn against the Republican Party first, and then get around to the Democrats, although in Lubbock, Texas there's not much of them as permanent residents so there's frustration and anger at an enemy from distant lands. Thus, the anger and frustration turns inward again.
Traditionally it's been the Republican Party that has survived and the Republican Party ultimately delivered President Donald Trump to us. So I tend to stick with that but try not to criticize other groups as they tend to coalesce to our own grassroots eventually and we're stronger for it.
What was different and incredibly disappointing about the event from True Texas was the appearance of three former amazingly self-righteous state legislators who came into town to criticize our own. They were quite insulting in their characterization of legislators in general and called out Representative Dustin Burrows in particular. Admittedly a dear friend of mine. I know Dustin to be Christian, earnest, thoughtful, and passionate about the conduct of his office. And a really good dad to his boys. Besides Dustin, the former legislators had their criticisms pointed against every Republican elected to any office anywhere.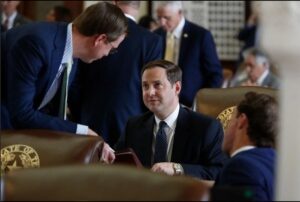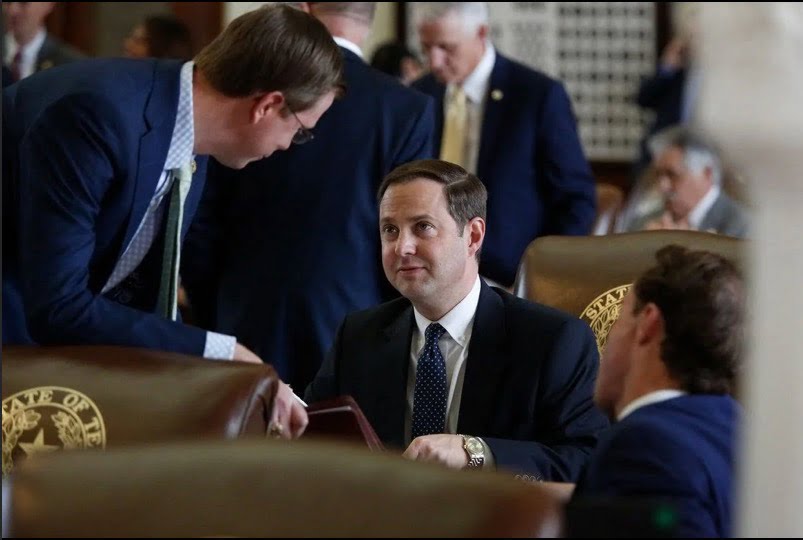 Former State Representative Matt Rinaldi was no exception. He gave a nice speech and a mixture of inspiring thoughts but pivoted to a complete denunciation of elected officials at every level. I remember Rep Dustin Burrows heading off to Dallas to walk blocks for Matt Rinaldi when he was being challenged by a democrat, and unfortunately he ultimately lost. I don't know if anything happened in a few short months but it's troubling that Matt finds himself among a group that's openly hateful towards Dustin.
How do you accomplish anything when you're the only perfect person in the room and can't work with the rest of us flawed humans?
Former State Senator Don Huffines boasted that he never took a dime of state money for his service in the State Legislature. I think that's great but also very easy for an heir of one of the largest car dealerships in North Texas. The rest of the speech made me realize why he lost his seat. Maybe I should know him better but his comments seemed to show that he isn't a team player in any way. According to Senator Huffines, he is perfect and everyone else is corrupt. If he's correct then why bother with any of it?
The highlight of the evening was former State Representative Jonathan Stickland. Over the years Jonathan was known as a legislative rabble-rouser and contrarian. I appreciate activists on every level and he always intrigued me. A couple of times I became suspicious because he was giving regular interviews to a local Lubbock radio host who was a sworn anti-conservative. And, I was always a little concerned because I appreciate "effectiveness". Is it too much to ask for effective conservative legislators? We need more than just screaming and finger wagging? He was famously ineffective as a legislator. Stickland will probably go down in state history as the most legislatively ineffectual person to ever enter the chamber as a member.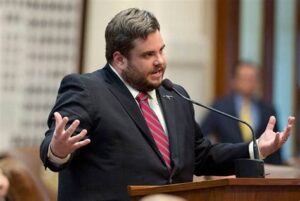 What good is it to get elected as a conservative but not get any conservative legislation through? Was the Dallas Morning News correct when it described the former representative as, "No one has talked more or done less,"?
I often asked Dustin Burrows about Rep. Jonathan Stickland. Dustin never ever hesitated in defending Jonathan as "…he has his place and it's needed". Dustin and Jonathan were no fans of Speaker Joe Strauss and vice-versa, and were often on the same team doing what the contrarians do. Of course, over time Dustin grew into his role and learned the simplicity of numbers and how to put together coalitions and vote in blocks. Effective. His organizational skills ultimately led to another speaker Dennis Bonnen and under their leadership passed some of the most conservative property tax reform ever in Texas history.
Please don't ask me to share a foxhole with those guys.
It's a rehashed story over and over again about the downfall of Dennis Bonnen at the hands of Empower Texas, so why rehash again here; but Dustin moved on and finds himself friendly with another House Speaker and he's now at the helm of the Calendar's Committee. I've watched him in and out of Austin and just don't see a faltering of his conservatism, although effectiveness does require compromise in a legislative setting. Good votes and some bad but definitely still guided by faith and principle.
It was upsetting to see the backstabbing by Stickland and Rinaldi and I don't know very much about Huffines except what I wrote earlier. Please don't ask me to share a foxhole with those guys. Is this the best inspirational leadership we can muster? Are these the ones to lead us towards real pro-life legislation, lower taxes, and lower regulations? How do you accomplish anything when you're the only perfect person in the room and can't work with the rest of us flawed humans?
It's uncomfortable for me to criticize reportedly fellow conservatives but it's also tiring to witness the circular firing squad over and over again. I'm not pollyannaish about politics or the Republican Party and know there are some terrible RINO's around the state but Dustin certainly isn't one of them. The ones I do know I usually just criticize to my wife and relegate to some lunchtime gossip. I'm just sick of the continual criticism of our own especially after we've had a pretty good run with President Trump and the Texas Legislature did some good work last session. Democrats give us a target rich environment and we need to win back the US House of Representatives in less than two years.
I don't know who True Texas is or where they come from? I don't know how they're funded? I'm not impressed. I hope we can fill the leadership void in Lubbock eventually. In the meantime, do we allow the void to be occupied by the first angry and malicious voice that comes to town?
We have great new young local talent who are emerging from the pro-life movement here and from the Lubbock County Republican Party. Let's mentor them, give them opportunities and help them develop into the leaders of this community.