In photo above: When will Lubbock be able to have crowds, like those shown at the 2008 Fourth on Broadway's Lubbock Centennial Celebration?
We posted support of Let Lubbock Open on our Facebook page a few days ago … and the response was mostly positive, with some very good comments..
But how?
Our friend Carl Tepper made a Facebook post Saturday circulating around basically saying the coronavirus is overblown and let's open business now.
Whoa … which is a phrase I know horseman Carl understands.
Yes, the numbers in Texas are small compared to the entire state's population.
But they're still growing from a virus that's spread by people being close to each other.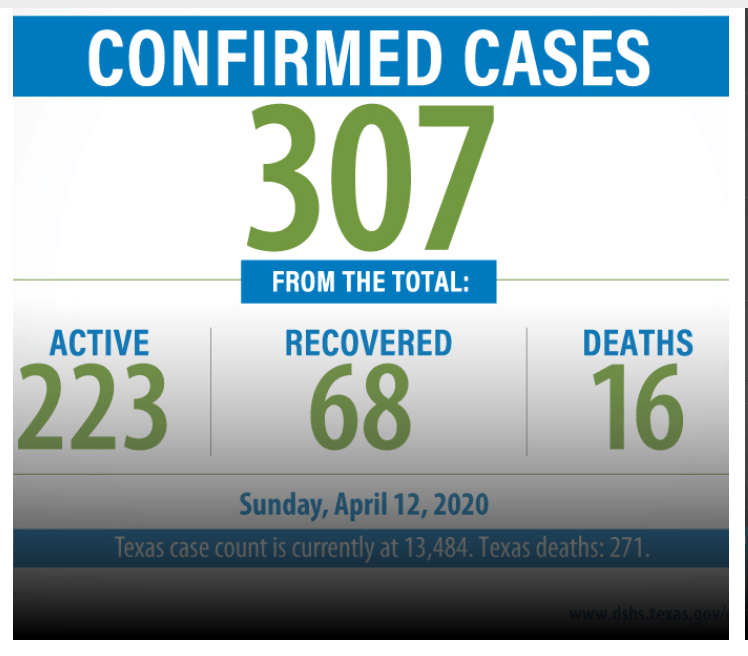 If we open businesses they must, as Gov. Greg Abbott has said, have a plan to keep the coronavirus from spreading.
So I'd feel fine opening up businesses if they had a plan.
Like Costco.
Went there Friday. As you go in, staff heads you toward carts that have been sanitized. There's a sign saying only two people per membership can come in so we don't have a whole family going in because the kids are bored. When you go to check out, staff guides you to spots that are spaced out. Before you check out another person wipes down a shield in between every customer.
When I was there, I wore a mask. Afterward, I used hand sanitizer.
When we posted Let Lubbock Open on our Facebook page, as I said, the response was mostly positive with more "likes" than angry faces. But the story was different in the comments, where they were almost all voicing concern. (And the reference to "she" in one post is Chanda Allen, who's the "face" of Let Lubbock Open.)
One post said:
"Newest federal estimates are 60,000 deaths from this virus, last flu season 41,000 Americans died from it. Statistically almost the same number. Yet we are ruining our economy."
But others said:
"It is not about you being smart and responsible it is about those who are not responsible and a virus that does not show itself with symptoms and people who do not know they are carriers. The last thing a business wants is being named by the Health Department as a place with community spread … we all want businesses to open and feeling confident in the safety of all our community."
"Chanda, I do admire you and the stand you are taking. We love and do eat out a lot. April 30 is the mandate for closures snd social distance. I say let's hold off and see how it's going at the end of April. Praying for all our first responders and small businesses. God guide us!"
"She's saying this now until someone in her family get critically ill from the virus then it will be 'close the whole business down stay home.' Just listen to what's being said to do before it gets worse and we have to go on total shutdown!"
"So you're in a restaurant with appropriate separation but your server is going around table to table potentially exposing the whole place."
"My heart hurts for the businesses in the area but the risk is too great. Lots of people are not taking this seriously and as long as new cases are being reported daily it's not a risk worth taking. Are the lives of your customers and employees worth the price of reopening your business?"
I understand the financial pressure people are facing … it's scary as hell. I understand small businesses being concerned big stores offering more than just food are taking money out of their pockets.
Link that to our general West Texas healthy skepticism of government and love of liberty and  let's open it up.
But government has a serious role to play in a public health crisis and if you don't think this is a public health crisis you're at best, tone deaf. At worst, you're dangerously ignorant.
Open up business?
Sure.
But make sure they're keeping us safe.
Gov. Abbott told TV station KVUE:
"You can't just open up all businesses all of the sudden, because if that were to happen we would see a rise in the coronavirus again. So what we will be talking about … is an executive order … about how we're going to go about this process of opening up business and that must include the appropriate medical strategies to make sure that we are not going to be increasing the spread of the coronavirus."
I wonder if people in Italy weeks ago were thinking this virus was overstated.
Like I said Thursday, this is up to us .
I saw nothing in Carl's post saying we should open up safely with standards … just we should open up.
Can't agree, my friend.
And if you open a business, it becomes a coronavirus hotspot and puts the rest of us at risk, you should be prosecuted.
Let's do this … but let's do it right.