It was December of 2016 when State Senator Charles Perry addressed Lubbock County Commissioners about the need to improve Woodrow Road. Perry came armed with suggestions on how to fund the improvements necessary to make Woodrow Road safer. The commissioners politely ignored the senator and instead voted to spend $6 million, more than enough to widen five miles of Woodrow Road, on new voting machines we didn't need.
A little more than two years later, commissioners are asking us to approve a $99 million road bond. The need is real. The question is whether we can trust Lubbock County, as it operates today, to fix this mess.
Lubbock County's history with roads is sketchy. In the last decade the most notable road building project was County Road 1440, a road built for McCay campaign supporters and, in violation of county standard practices, paid property owners who benefitted from the road for the right of way. After 1440 was built the county did a drainage study. And then rebuilt the road. Even by Commissioners Court clown show standards, County Road 1440 was a colossal fiasco.
There was a change in the county transparency policy, i.e., the county removed transparency from its policy.
Hence the need for a county engineer. So one year ago when the county finally hired a road engineer it was a welcomed move. We were hopeful it signaled an end to 20 years of neglect and bad decision making.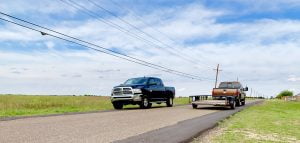 But shortly after the arrival of the newly hired county engineer there was a change in the county transparency policy, i.e., the county removed transparency from its policy. With the new engineer's first request for qualifications, a shroud of secrecy enveloped the entire RFQ process. No longer would the county release the committee tabulation sheets. It isn't that it can't release them, it chooses not to. If you've not seen KCBD's Investigates report on county road bond transparency you should.
What are they hiding?
What's the big deal? This big deal is, professional services are decided by the subjective judgment of a committee, no bids will be taken. With the county's choice to hide even material it is allowed to release, there is no way to know if personal favoritism for an out-of-town engineering firm played a role in choosing how we are spending $99 million. If the purchasing director and county engineer have a favorite, we'll never know because the tab sheets were hidden and are likely destroyed by now.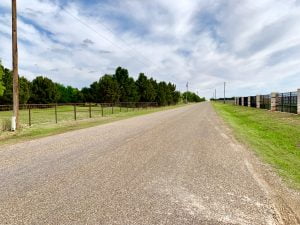 What are they hiding? We can't know, but rumors have circulated for months that the RFQ evaluation committee members were pressured by the purchasing director into changing their rankings to fit the predetermined outcome. Lubbock County's nearly year long refusal to release tab sheets only serves to amplify these rumors.
If a public official doesn't trust the public … the public official is untrustworthy.
This isn't about one open records request, it's about a deliberate policy of hiding everything possible, pursued by the county commissioners and county judge in the past, a policy that remains unchanged with the present county commissioners and county judge. Everywhere you look, Purchasing, Medical Examiner or the Auditor's Office, Lubbock County is hiding the ball from the public and it won't change until it's forced.
Transparency is, in the final analysis, a trust issue. Lubbock County officials, elected and employed, do not trust the public. If a public official doesn't trust the public, it's usually because the public official is untrustworthy.
The three newcomers to the court, Parrish, Corley and Seay, gave lip service to the idea of transparency, but in four months of submitting open records requests on the medical examiner and other issues, there exists less transparency at Lubbock County today than any time in the six years I've been making open records requests. Four months in office isn't long, but it is long enough to recognize a problem. They can start by releasing the tab sheets for last year's RFQ.
Despite my cynicism of government, the Sandstorm Scholar has never opposed a public works bond election. However, until Lubbock County officials allow the light of day to shine on their decision-making processes, we would be foolish to entrust them with $99 million in borrowed money.
Enough is enough. Vote "no" on Prop A. Let's fix what's wrong with county government before we let county government loose with a hundred million dollars to fix roads.