(Thanks to Mark Paden's family, Cami Caldwell and Jill Kerns for providing photos for this story.)
Many people in Lubbock have heavy hearts this week after the sudden death of singer-songwriter-musician Mark Paden.
The personable, often extremely funny Paden entertained tens of thousands during his more than 22 years as a member of the Lubbock Texas Rhythm Machine on stage at the Cactus Theater.
Paden died Wednesday, just outside his Lubbock home. He was 72.
Paden was found in his truck outside his house at approximately 2:30 p.m. Wednesday by neighbor and fellow musician Mitchell Rambo.
"We all were comforted that Mark was found by a fellow musician, and not a stranger," said Cami Caldwell.
Paden is survived by two daughters, Cathy Lince and Amy Lefkowitz. Both live in Austin and made plans to travel to Lubbock. Service arrangements are pending.
Paden also treated many in Lubbock like family.
The news arrived as a painful bomb. Since then, social media has blown up with caring messages and memories about Paden.
Stephanie Huff Allison, widow of the late singer-actor-musician Donnie Allison, mentioned on Facebook: "This sweet soul (Paden) has touched all our lives through the years. Yesterday (Wednesday), he went to join his friend Don in heaven. I cherish all the memories with Mark Paden, and appreciate so much his willingness to come and help me and (son) Zach at the drop of a hat. A precious man."
Cami Caldwell described Paden as being "sweet and gentle," a kind person willing to do anything in his power to help another.
She called back less than an hour later and began with, "I bet there is something else people in Lubbock didn't know about Mark."
He loved animals.
"He rescued two cats he found surviving outside the Cactus Theater. One of my brothers adopted one and named it Paden. Mark kept the other as his own pet. He also had a puppy, Bella, that he loved dearly," she said.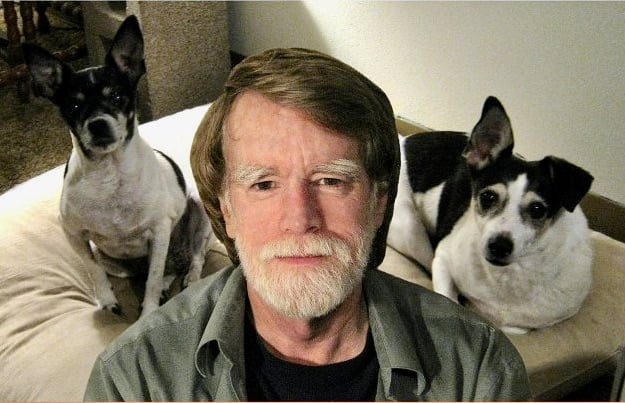 Aside from his obvious musicality, it's likely few knew the size of his heart.
Then again, judging by the social media explosion, maybe they did.
Already a gifted vocalist and acoustic and electric guitarist, Don Caldwell recalled Paden's agreeing to play bass upon learning that was the only position the theater owner needed to complete his new house band years ago.
While the music had to be great – and it was – Paden might be best remembered for his caring soul.
Tressa Dukatnik wrote, "We've lost another great musician in Lubbock. Our hearts are broken. He (Paden) was the kindest soul I've ever known."
"The early days of the Cactus Theater band (featured) Mark Paden, Joe Don Davidson, Steve Meador and Danny Dukatnik. Many nights, after a Cactus (concert), these guys would hang out at Joe Don's or Mark's – playing more music, discussing everything and creating an unbreakable bond. Musicians always have a special connection that is hard to explain. But Mark Paden was so special to my family. Mark, you will forever be in our hearts. We love you," she wrote.
Paden was not born in West Texas but, as some later coined, it seemed he got here as fast as he could.
Paden was born in Lawton, Oklahoma. He grew up in a military family, living many years outside the United States. He lived in Lima, Peru for three years, and in Panama's Canal Zone for three more.
He became fluent in Spanish.
At age 14, he rented a Sears electric guitar and amp from a classmate for the summer. He paid $5 for his first guitar, calling it a wise investment.
In the early 1980s, Paden and his family lived in Nashville, where he found employment as a staff songwriter for Tree Publishing (later Sony-Tree). Several of Paden's songs were recorded by such country recording artists as John Conlee, T.G. Sheppard, The Kendalls and Hank Williams Jr.
Don Caldwell said Paden's dad had lived in Lubbock at one point, with Mark eventually graduating from Monterey High School. In any case, the mid-1980s found Paden tire of Nashville and become eager to return to Lubbock.
Meanwhile, Don Caldwell stressed that had Paden not opted to play bass and help the Cactus grow, he could have shifted in any of a myriad directions.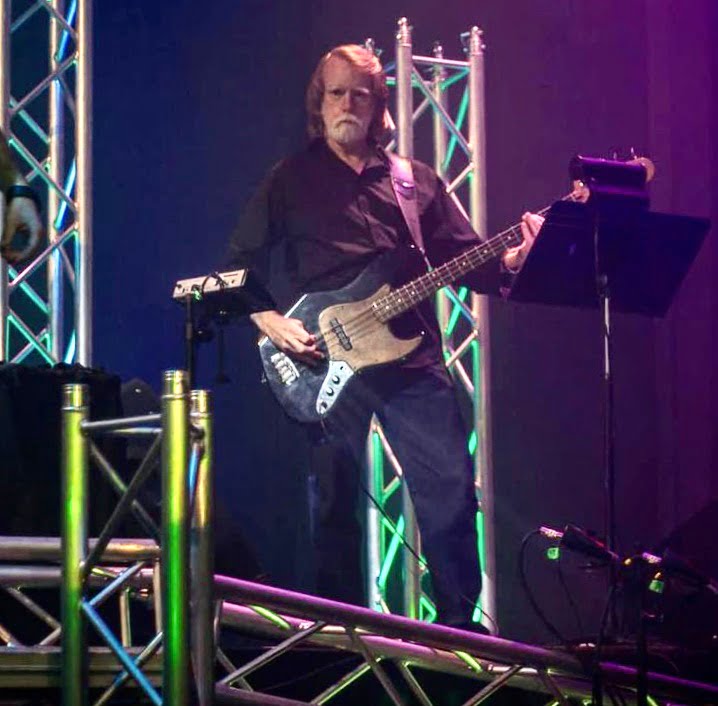 "Mark was the musical equivalent of the best professional baseball utility players, the guys who could play any position," Don Caldwell mentioned.
"Yes, he had the musicality to play several different instruments. And he was still writing beautiful songs. He wrote a song called 'Me Love You' for Billy McClaran that I still expect to become a hit one day," he said.
"Mark was not called on to sing very much at the Cactus, but he had a gorgeous voice. We never were afraid to call on him to sing. And when we placed Donnie Allison in a vocal ensemble called The JDs, we knew Mark possessed both the voice and the necessary sense of humor that would help The JDs become very popular."
"But most of all," continued Caldwell, "I saw Mark as a gentle spirit, one who cared deeply about other people."
Don's daughter, Cami, explained, "Mark always encouraged me to sing and write. He made me feel so special every time we spoke."
"Mark was a mentor, a major influence in my life. He and Donnie (Allison) were such bright lights of love and encouragement for most of my life. I loved and admired both of them so very much," she added.
One streaming thread on Facebook includes a poem posted about Paden by Richard Bowles. The two met when Bowles was studying guitar under Paden. Over the past year, noted Cami Caldwell, teacher and pupil became close friends.
Bowles wrote:
"Why did you leave me here to play this song alone?
I need your soulful touch.
Where'd you go in such a hurry?
This song is missing you so very much.
All those many hours
You shared your gift with me.
Teaching me how to make a song.
Praising me and lifting me up.
Even when I played it wrong.
I play the song,
But you make it sing.
Your touch is what a song needs.
Breathing music into these notes and words,
That's what you bring.
Now you are playing with the greats.
That must be an awesome place to be.
But my heart is broken,
Yet grateful for the time God gave you to me."
Gifted vocalist Sheena Fadeyi Flores, after having shared the Cactus stage for more than 20 years with Paden, may have spoken for many when she wrote, "Oh my sweet Mark Paden. You were such a sweet, gentle, kind soul. Thank you for sharing your gift with all of us. I will miss your witty jokes, your wonderful smile and seeing your face light up when you talked about your daughters. I am so heartbroken.
"May you rest in peace."