For decades now, the Lubbock County Medical Examiner's Office has served as a lightning rod of scandal. Years ago, I made the mistake of mentioning Dr. Ralph Erdmann's name at a lodge dinner with several retired Lubbock Police Officers and you would have thought I started World War 9. These scars run deep in the collective memory of the South Plains, and unfortunately, the scandals have not ended.
And now, a Brady letter has gone out.
What is a Brady letter? We'll get to that in a bit, along with  whether a county commissioner can sit in on autopsies, which is not sitting well with the guys who do the autopsies.
A quick history lesson
For those not familiar with the South Plains' problems with medical examiners, the fountainhead of opprobrium is Dr. Erdmann, whose misconduct resulted in numerous exhumations and extreme doubt in nearly every homicide case investigated by his office.
One of the initially discovered incidents occurred when the family of Robert Craig Newman noticed  the autopsy report included the weight of their late family member's spleen. However, Newman's spleen had been removed prior to his death in a surgery. This prompted authorities to call for the exhumation of Newman's body and it was found an autopsy had never been performed. Erdmann's initial report listed the cause of death as an accidental cocaine overdose, but when the actual autopsy was done after exhumation, no traces of cocaine were found in the body. There are many more examples in local media stories of Erdmann's blatant disregard for the importance of his work.
Notable Lubbock attorney Tommy Turner was appointed as a special prosecutor and under his investigation, and evidence of around 100 faked autopsies surfaced. The problem with this is clear, since Erdmann's work was used in at least 20 capital murder investigations. Without a solid and trusted medical examiner, law enforcement and prosecutors cannot properly move forward with murder investigations and trials.
Our present drama
The Lubbock County Medical Examiner's office is still a hotbed of drama, worthy of a daytime soap opera. Allegations of impropriety from the last medical examiner, Dr. Sridhar Natarajan, have begun to surface as well. The new Lubbock County Medical Examiner, Dr. Sam Andrews, brought it to the media's attention that Dr. Natarajan left open hundreds of cases, resulting in extreme delays in grieving families receiving death certificates.
In a letter dated January 28,  Andrews sent a letter to Lubbock County District Attorney Sunshine Stanek, detailing allegations of misconduct raised by another pathologist, Dr. Stephen Pustilnik, against Natarajan, including possible intoxication at work, using the Lubbock County Medical Examiner's Office as a whole to fund his private forensic pathology practice and the acceptance of bribes to change cause and manner of death statements. Andrews stated he "cannot refute Dr. Pustilnik's allegation that Dr. Natarajan 'accepted bribes' to change cause and/or manner of death determinations, or other opinions," after reviewing some of the questionable cases.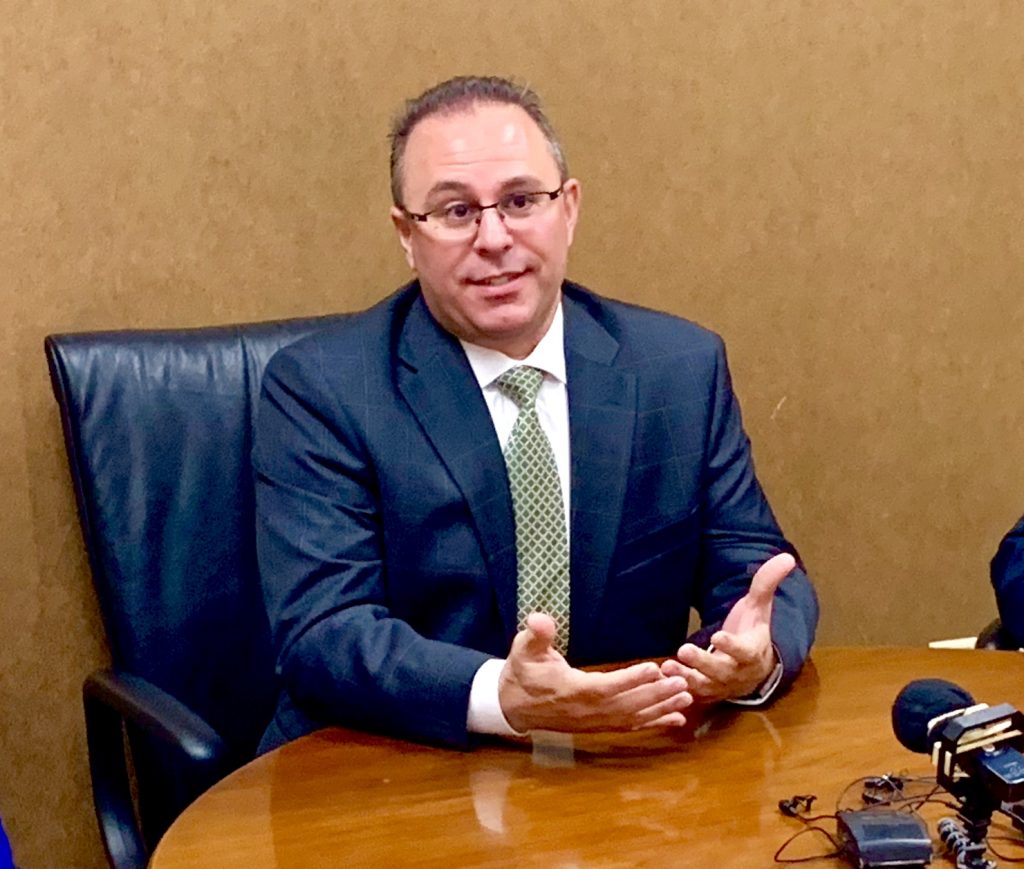 The next day, Andrews sent another letter to Stanek, this time raising concerns regarding the quality and trustworthiness of Pustilnik. In the letter, Andrews stated he had serious concerns about the opinions and conclusions raised by Pustilnik in a case, and a third-party review stated, according to Andrews, "the cause of death certification (offered by Dr. Pustilnik) was medically illogical, and invoked an unsubstantiated possibility for homicidal injury." Andrews' letter ended with him recommending a full review of all criminal cases handled by Dr. Pustilnik.
Unfortunately, Dr. Andrews has his baggage as well. A murder charge out of Travis County was thrown out after Andrews changed his conclusion in the death of Stephen Sylvester the day before he was to testify. The judge allowed Andrews to testify, then ordered all of his testimony struck, so none of his testimony was usable in the case. A similar situation arose when Andrews was a medical examiner in New Mexico and Andrews reportedly changed his testimony in the case of homeless camper James Boyd, who was shot to death by two Albuquerque Police officers. In that case, Andrews initially ruled  a single shot led to Boyd's death, then apparently changed it while testifying, saying multiple wounds contributed to Boyd's death.
Rangers asked to investigate LCME office
The Texas Rangers have been asked to investigate the Lubbock County Medical Examiner's Office by the request of the Lubbock County Criminal District Attorney's Office. The Texas Medical Board, which handles Texas's medical licensing, has also requested two child autopsy reports and other documents relating to Andrews. Due to these investigations, the Lubbock County Criminal Defense Bar have been sent what we call a Brady letter, which is where prosecutors must disclose evidence or information that would either prove the innocence of a defendant or would better enable the defense to impeach the credibility of government witnesses. That requirement came after the Supreme Court of the United States' ruling in Brady v. Maryland.
In the Brady letter sent from the Office of the Criminal District Attorney, all present and past criminal defense counsel on cases involving Dr. Andrews have been advised that Andrews' mere presence as a witness and the baggage attached to his credibility from these investigations could be used against him as a witness in trial. Effectively, his credibility as an investigator for the State of Texas is currently damaged and only time and the outcomes of the pending investigations will tell if he will ever regain it.
Andrews vs. Corley
Meanwhile, Andrews has made an official complaint directed at Lubbock County Commissioner Jason Corley, who wanted to look into the issues with the Lubbock County Medical Examiner's Office. After potential problems with the autopsies of children were reported, Corley specifically requested he be present for autopsies of any person under the age of ten. In a February 18 rebuttal to Andrews' complaint, Corley responded he wants to be present for those autopsies to ensure the harvesting of excessive tissue for research, rather than simply for the purpose of the autopsy, is not actually occurring in the LCME's office as has been claimed by a former employee who is suing the company that has the medical examiner contact with Lubbock County, That company brought Andrews to Lubbock.
In his complaint to County Judge Curtis Parrish, Dr. Andrews says Corley is violating Texas Penal Code Chapter 38, which is a broad chapter dealing with the obstruction of governmental operation; Chapter 36.06, which is obstruction of official power; and Chapter 39.03, dealing with official oppression.
Andrews is particularly broad in his allegations, and just mentions without specificity the areas he asserts that Corley has violated, particularly with a mere mention of the 19-section Chapter 38 of the Texas Penal Code. Chapter 36.06 holds that an offense is made if the person intentionally or knowingly harms or threatens to harm another by an unlawful act in retaliation or to prevent or delay the service of another. I will spare you the lawyerly jargon included in the statute and subsequent analysis, but I do want to discuss the particular burdens presented under this statute, so please bear with me. The unlawful acts, or generally under this statute, threats, must have been intentionally or knowingly made to harm or threaten to harm the other person. That is a high burden and one unlikely to be reached, under what we currently know about the situation.
More of the same is found under Texas Penal Code Sec. 39.03 regarding official oppression. I can only assume that Dr. Andrews means to point to 39.03(2), which holds a public servant acting under color of his office or employment commits an offense if he intentionally denies or impedes another in the exercise or enjoyment of any right, privilege, power, or immunity, knowing his conduct is unlawful. There are those difficult "knowing" and "unlawful" elements yet again. Generally, a violation of this section is a Class A misdemeanor.
Andrews' allegations against Corley seem somewhat similar to the indictment against then-Governor Rick Perry after he threatened to veto state funding for the Public Integrity Unit of the Travis County District Attorney's Office. That threat came when Travis County District Attorney Rosemary Lehmberg was arrested and pleaded guilty to driving while intoxicated, and Perry threatened to veto the funds if Lehmberg did not resign. Though the statute in question in the Perry case is not implicated by Andrews, when boiled down to the essence, seems to be an officeholder being unhappy with the results from another public servant, and that public servant taking offense.
I have to say, I'm extremely disappointed the situation has turned out this way. The Lubbock County Medical Examiner's Office has been damaged goods as long as I can remember and things do not seem to be improving. I had high hopes for Dr. Andrews, as I've worked with him on a professional matter and found him to be extremely personable and more competent than anyone I've ever dealt with in that office.
However, my gut feeling is if Corley believes  something is truly wrong in the LCME's office, then he may be onto something and should not be hindered from investigating the matters further in his official duties as commissioner. Ultimately, I hope we can find a day where the LCME's office is not a hotbed of scandal and drama, but unfortunately, it's not in the foreseeable future.