How did we get here? How did Texas Tech University regents transition from talking about whether to renew a contract to Chancellor Bob Duncan resigning?
Bob Duncan is one of our own. As our home-grown favorite son he represents the best aspirations of a university charged with preparing young women and men for success. And now he has become the Mike Leach of Tech elite: a victim of Board of Regent politics with no clear reason given why the best wasn't good enough for the Tech governing board.
So, back to our premise, how did we go from talking about whether to renew a contract to the chancellor's sudden resignation? The superficial answer is, Duncan, a master statesman, out-played the regents on this one.
Bob Duncan always takes the path of greatest dignity.
As a 25-year observer of Duncan's career, I believe his resignation to be rooted in something fundamental to his character: Bob Duncan always takes the path of greatest dignity. Last week was no different. Duncan removed himself as an issue and put the best interests of the university ahead of his own wishes.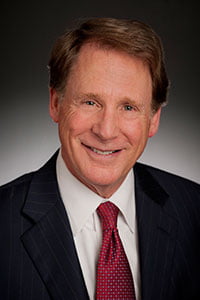 If you judge Duncan's actions in the context of his past performance, the inescapable conclusion is, it was a selfless resignation.
It's easy to question the Raider loyalty of regents who did not want to renew the Chancellor's contract but it is probably just as misguided as it is easy. It's not Rick Francis' loyalty to Tech I question, it's his regional selfishness. Francis doesn't want a veterinary school in Amarillo because it distracts from the millions of dollars in projects he's directed to El Paso.
Geography and personality offer ample reasons to dislike the chairman from El Paso, particularly after reading his week-late response, for which the university chose a limited distribution. In his response to the resignation, Francis further denigrates a good man by pretending budget shifts from the component parts (TTU, HSC, et al) were actually budget increases, then makes an ill-advised and ambiguous statement about the "decision" made and the vote (allegedly) not taken.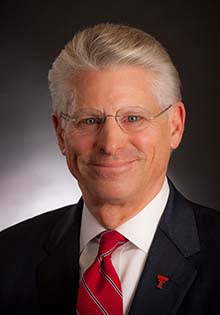 Recklessly using a phrase like "decision supported by a majority" was either an inadvertent statement of truth, i.e., there was a vote, or, more likely, a failure of General Counsel John Huffaker in the proofing of Francis' statement. Either way, it leaves us speculating where else General Counsel failed in this process? Did General Counsel allow what amounted to an illegal straw vote?
"The result was a decision supported by a majority … ," wrote Francis. Tell us, please, Chairman Francis, how did you know there was a majority without a vote? And how did you arrive at a majority "decision" without a word spoken in a lawful public meeting?
It's okay, Mike, the same guy fired Bob Duncan, too
Chairman Francis is the glory hog among the regents. According to staff, other regents, and Francis himself, he is the sole spokesperson and allows no one other regents to speak to the media.
Let Francis take credit for this one. He sought it and he's earned it. Speaking of credit, Francis, who has served 18 years as a regent, was already a veteran on the board when it infamously facilitated the firing of coach Mike Leach. 
It's okay, Mike, the same guy fired Bob Duncan, too.
It's harder, for those who've watched his career, to question the loyalty of another favorite son, John Steinmetz. Steinmetz has consistently stood for students and their parents when it came tuition price increases. I was present at the last tuition price hike debate. Steinmetz, who called on his own experience paying college tuition loans, was the sole defender of the average family on a committee of men, who, if they'd ever struggled, appeared to have long forgotten what it was like.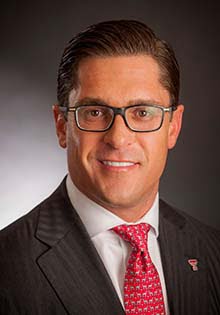 Steinmetz' business relationships, two of the regents are stockholders in Vista Bank where Steinmetz is CEO, were already well publicized in public filings and Vista Bank web pages. They violate no law and are evidence of nothing more than Steinmetz' salesmanship.
And it was Steinmetz who attempted, albeit clumsily, to deflect the slander leveled at Duncan by a paid character assassin.
This takes us to the real injustice of this whole mess: Bob Duncan was slandered.
The slanderer, Michael Quinn Sullivan, is of no consequence. He gets paid to say things no one else will say without regard to the truthfulness of the statement. His Aggie roots and connections are well-known. What's important to know here is it didn't originate with him.
Abbott … is equally well-known for taking the path of least resistance.
The outrage is rightly directed at whether John Sharp, acting as Chancellor of Texas A&M, directly or indirectly manipulated the firing of the chancellor of another Texas university. Knowing the hired gun involved never acts independently, the question to ask is what role state employees had in facilitating the slander and departure of Bob Duncan?
We may never know for certain, but Abbott, whose close relationship with Sharp is well-known, is equally well-known for taking the path of least resistance. Abbott's on-again, off-again, support of the Tech vet school helped create the current mess. As political creatures go, he is more political than most. His relationship with Sharp ought to be enough to provoke legislators to use the authority of their office to ask the tough questions and to give Sharp an opportunity to lie under oath.
*Disclosures are not the rule in opinion pieces however in this case it may be appropriate. I've known Bob Duncan since we ran for different offices on the same primary and runoff ballots in 1992; was present at the signing of his first bill passed as a state rep; had the privilege of an hour interview with the Chancellor in May and lunch in July.  I have known John Steinmetz for almost 15 years and consider him  a friend also; am a Vista Bank depositor; own no stock and have no loans with the bank.