This week's entertainment could include only the various bands booked for New Year's Eve gigs in Lubbock, but we've tried to stick with variety – both weekend and celebratory attractions, with a specialty film added, as well. Read on for the final Best Bets of 2019 and one leading in to 2020.
Black Cat Bone, featuring Amber Pennington and John Reid
Any opportunity to hear Amber Pennington (seen above) sing should not be ignored.
For the most part, such opportunities have either been on the Cactus Theater stage or, when away from the Cactus, as one half of a duo with her husband, keyboardist Johannes Bjerregaard.
(In fact, Amber and Johannes are booked locally again from 6-9 p.m. on Saturday, Dec. 28, at E&J Smokehouse.)
On the other hand, Pennington and college music professor John Reid – collectively known as Black Cat Bone – will connect with fans from 6:30-9:30 p.m. Friday at the Triple J Chophouse & Brewery, 1807 Buddy Holly Ave. Aside from food and drink, there is no charge.
Call 771-6555 for more details.
Black Cat Bone has enjoyed increased popularity and thus increased bookings, since making its city debut approximately 16 months ago.
Pennington responded to requests for a bit of band history.
"Black Cat Bone started out with John Reid and another local artist, D'Etta Brown," said Pennington.
When Brown relocated to Los Angeles, Reid wanted to continue his acoustic duo project; he sought another gifted vocalist, while he would play bass, acoustic guitar and ukulele.
"That is when he and I got together," said Pennington. "We had worked together many years in the past, back when I was attending South Plains College in a Top 40 country band called Laredo.
"I thought this would be a great opportunity to try something new, plus I was excited to work with John again," she said.
Black Cat Bone focuses on "a variety of well-known blues, rock and pop covers and a few surprising ones, as well," she said. "I think that appeals to our audiences. I love interacting with the people, and of course it's always fun to see people enjoying our music."
"At the time when John and I first started playing together, my husband Johannes had to leave the country for cancer treatment. That meant that our family would be reduced to one income for six months. God's timing was really perfect, in that this new duo project provided income that my family so desperately needed," she said.
"As an added blessing since then, Black Cat Bone has continued to take on a life of its own and we are having a great time making music. This project is keeping us pretty busy, and I am so thankful. Meanwhile, Johannes and I also continue to play gigs together, now that he is home and healthy."
Black Cat Bone has mastered a variety of music, covering everything from Delta blues, modern blues, rock and pop.
More on Amber and John:
Amber Pennington was born in Galveston, but grew up in Hutchison County, just north of Amarillo. She began working as a successful entertainer during her childhood years. At age 6, she was singing the national anthem at NFL and Major League Baseball games. As she grew, she was invited to sing in such legendary venues as Nashville's prestigious, 90-seat Bluebird Café.
With a degree in commercial music from Levelland's South Plains College, she accepted the position of event coordinator with the Country Music Association in Nashville. At the same time, she became a pursued session vocalist among Music City songwriters.
After returning to Texas, Pennington now calls Lubbock home. She and Bjerregaard are parents to two children, Carson and Callie. Both Amber and Johannes remain active at the Cactus Theater.
Pennington became one of the theater's fan favorites at its diverse tribute shows, yet is especially appreciated for renditions of hits by Fleetwood Mac's Stevie Nicks. She repeatedly starred in the title role of "Always … Patsy Cline," and also took part in Cactus theatrical productions.
John Reid, having earned a master's degree in music education from Texas Tech, now is a professional musician, music instructor at South Plains College in Levelland and has taught bass guitar for a decade nationwide for the National Guitar Workshop.
He has been active in the Lubbock music scene since 1988, plying with prominent bands and musicians.
In addition, he enjoys playing with regional symphony orchestras and has taken part in pit orchestras for more than three-dozen musical theater productions in Lubbock, including the Broadway tour of "Hello Dolly" starring Carol Channing.
In addition to Black Cat Bone, Reid is a member of Lubbock jazz ensemble  Alma Quartet and plays semi-regularly at Hillside Christian Church.
Alissa Beyer-Gilvin
Lubbock vocalist Alissa Beyer-Gilvin will entertain from 7-10 p.m. on Friday in the Pecan Grill Lounge Patio at the Overton Hotel and Conference Center, 2322 Mac Davis Lane.
There is no admission charge.
Call 776-700 for more information.
"I met Alissa back when she first enrolled as a student with my wife Terri's vocal teaching program. As a young child, Alissa showed great potential and picked things up extremely quickly," said Lubbock music producer Don Caldwell,
"After growing up, she performed at the Cactus Theater on several of our shows. She was always an audience favorite, as well as an artist who could inspire the other musician and performers. She also has done studio work, which always was cutting edge. Along the way, she picked up guitar and started singing solo gigs around town. She has since traveled and performed around the country. I can tell you: Alissa is a great singer, songwriter and entertainer. I always love to see her perform."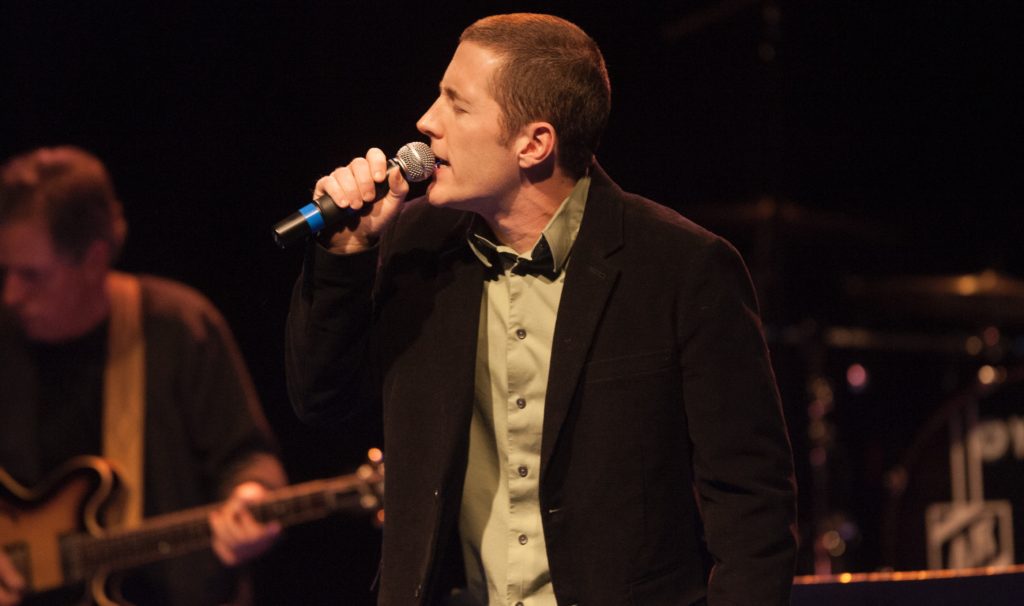 Cactus/Triple J New Year's Eve
New Year's Eve options are quickly approaching across Lubbock on Tuesday.
Those seeking a rare, padded offering of dinner, dancing and a concert preceding their final champagne toast are advised to consider ringing in the new year at the Cactus Theater, 1812 Buddy Holly Ave.
Base price is $75 apiece. The Cactus Theater again has partnered with management and chefs at Triple J Chophouse and Brew Co., located directly across the street at 1807 Buddy Holly Ave.
Take note: Listed Cactus ticket prices are "base prices;" varied fees and tax always will be added to base prices at time of purchase. Tickets also can be purchased in advance by using a link at cactustheater.com.
All sales are final. The Cactus Theater does not permit exchanges, refunds or credit for future shows in exchange for unused tickets. The theater's box office is staffed at 3 p.m. Monday through Saturday, unless Monday is a major holiday.
Call the Cactus at 762-3233, or visit online site https://tinyurl.com/yfypmx4z  for more information.
Those wanting to take part in Tuesday's New Year's Eve extravaganza must first purchase their tickets at the Cactus Theater.
After buying a ticket at the theater, 1812 Buddy Holly Ave, one's next step is to contact Triple J Chophouse & Brew Co. and choose between a prime rib or salmon dinner.
Ticket holders have the option of contacting Triple J in person at 1807 Buddy Holly Ave., or by phone at 771-6555, to express their preferred meal and dining time.
Dinner service begins at 5:30 p.m. and will be tiered throughout the evening.
For example, ticket holders may be accepted for dinner seating as  early as 5:30 p.m., or instead at 6:30 p.m., 7:30 p.m. … and so on.  Group seating is available upon request.
*Note: Dinner reservations are held for two hours maximum.
Evening activities also includes:
7 p.m. – Ticket holders are invited to enjoy the newly decorated Cactus Theater dance floor for more than two hours of the most danceable music in West Texas, performed live by the Caldwell Collective Band & Singers. Be sure to grab party favors immediately upon entering the Cactus Theater.
9:30 p.m. – A one-hour live concert will include hits originally recorded by such stars as Bon Jovi, Brooks & Dunn, Neil Diamond, The Eagles, George Jones, Bruno Mars, Elvis Presley, George Strait, Taylor Swift and many more.
Concert performers include newcomers Blackwater Draw and local favorites Butch Avery, Sheena Fadeyi, Jason Fellers (seen above in Eric Nelson photo), Garrett Nelson, Tiffany Nelson, Haley Simpson and more.
10:30 p.m. – All present will ring in 2020 a tad early, allowing the audience to experience safer roads while heading home … perhaps in time to celebrate again.
"I do not know of any New Year's Eve event in Lubbock that offers so much. There's a fantastic meal at a top-notch restaurant, dancing to one of the country's most versatile live bands, and an exciting one-of-a-kind tribute show – all included in one package. On top of that, the benefit of toasting the New Year at 10:30 p.m. evidently goes without saying. We did not come to this conclusion lightly. So many of our patrons told us they did not want to be driving home after midnight, and that's precisely why we are offering this," said Caldwell.
New Year's Eve at Art Bar
New Year's Eve will be celebrated from 4 p.m. to 2 a.m. on Tuesday at the Art Bar inside Café J, 2605 19th St.
Doors open at 4 p.m., and live music will be provided later in the evening by Raised by Wolves. Be aware that this Raised by Wolves is Lubbock duo Zack Shepherd and Robert Lopez, and not the wild, closer to punk recording act Raised by Wolves from Liverpool, England.
A $10 cover charge is in effect for all except those who also are dining at Café J.
For an additional fee, patrons can call and reserve tables in the back.
The bar will provide a free champagne toast for everyone at midnight.
'The Thin Man'
Screenings such as this are why many film fans celebrate having an Alamo Drafthouse Cinema in Lubbock … that is, an opportunity to revisit true classics on a big screen.
Oscar nominee "The Thin Man" – a 1934 comedy-mystery directed by W.S. Van Dyke and based on the novel by Dashiell Hammett – will be screened one-time-only at 4 p.m. on Wednesday, Jan. 1 at the Alamo Drafthouse, 120 W. Loop 289.
Tickets are $7 and as of Friday morning, more than half the seats were sold,
Call 368-8887 for details.
The film co-stars William Powell and Myrna Loy as leisure-class couple Nick and Nora Charles, respectively. Also present is their wire-haired fox terrier Asta.
During cocktails and courses of a fancy dinner, urbane and dry-witted retired detective Nick and wealthy wife Nora show the police holes in their murder investigation, unmask a brutal murderer and solve a mystery behind the disappearance of the Thin Man.
The title character in the 1934 film referred to a person being pursued by Nick Charles – but fans began referring to Charles himself as the Thin Man. In fact, the popularity of the 1934 film spawned five sequels: "After the Thin Man" in 1936, "Another Thin Man" in 1939, "Shadow of the Thin Man" in 1941, "The Thin Man Goes Home" in 1944, and "Song of the Thin Man" in 1947.
When the late film critic Roger Ebert added "The Thin Man" to his list of Great Movies in 2002, he wrote Powell "is to dialogue as Fred Astaire is to dance. His delivery is so droll and insinuating, so knowing and innocent at the same time, that it hardly matters what he is saying."