The newly seated Lubbock County Commissioners Court faces many challenges but nothing looms larger than the questions coming out of the Lubbock County Medical Examiner Office. One might think, since the clients never complain, a medical examiner office would be the last place for controversy, but a quick Google search reveals news stories about medical examiner problems across the country.
And Canada. Canada will be significant later. So will Google.
Dr. Sridhar Natarajan
In the last decade, the biggest controversy about the medical examiner was that ours was possibly the highest paid in the country. So far as salary is concerned, he may have been. However, it is also true that during Dr. Sridhar Natarajan's tenure there was no controversy over his work product. The district attorney and defense attorneys alike praised Natarajan for his work.
Look a little deeper, and you'll find Dr. Natarajan was also a "Hunt for Red October"-era nuclear submarine officer before he went to medical school. After medical school he served honorably as a United States Army officer. He's a patriot. And if none of the above impress you, he's lived in several dozen cities in his lifetime yet he chooses to spend his retirement in Lubbock.
So, was he handsomely paid? Yes. But did we get what we paid for? Apparently. In this instance the absence of any evidence to the contrary speaks loudly.
But last fall, Dr. Natarajan was summarily banned from the Medical Examiner office, with no due process, by newly appointed Medical Director Dr. Sam Andrews. Dr. Andrews was well-incentivized to get Natarajan out of the office because his company, NAAG Pathology Labs PC, later contracted with the county to finish the work he stopped Natarajan from completing.
How much does NAAG Pathology expect to make from this? More than one half million dollars in addition to its primary contract with Lubbock County.
If this was the only questionable thing heard out of the Medical Examiner office we'd probably move on. But the stories coming from past and present employees, leaked photographs of autopsies, a smoking gun document and a Texas Medical Board investigation all leave us with more questions than ever. The allegations, and to date they remain only allegations, are so macabre Mary Shelley would shudder to hear them.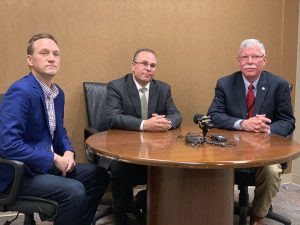 Background investigation?
Why was a newly formed California company hired to be the medical examiner? If you looked outside of Texas, why was this group judged to be the best? Do Dr. Evan Matshes or Dr. Sam Andrews  have prior experience administering a medical examiner office?
What investigation was done of Dr. Evan Matshes' and Dr. Sam Andrews' backgrounds before the contract was proffered? Commissioner Bill McCay assured citizens they were investigated and he was satisfied with them. Show us, Commissioner McCay, the background investigation you performed. And if you didn't do one before, it's time to do one now. In fact, commissioner, you could learn a little bit by clicking the names in the first line of this paragraph.
Did we mention Dr. Matshes is from Canada? We said Canada would be significant later. We Googled "Evan Matshes Canada" and turned up this result.
But that's all about due diligence, or lack thereof, done by the last Commissioners Court prior to hiring NAAG Pathology. More urgent are questions about what is going on today.
The critical question
Are tissues and organs of infants being harvested and shipped out of state for any purpose other than identification and determining the manner and cause of death? Are they being used for research purposes without family permission?
County Attorney Neal Burt says "no." But if it turns out this was a bad hire, it will fall at Burt's feet. That is not to suggest Burt is lying; only that he is unmotivated to thoroughly investigate and confront the problem. In fact, Burt's best hope of keeping his job as county attorney is to not discover a problem at the Medical Examiner office. This fact alone disqualifies the county attorney from performing any investigation of the Medical Examiner Office.
The smoking gun
We have in our possession a September 2018 memo from NAAG Pathology to a Lubbock County employee directing the employee to remove the brains, eyes, lungs, spine and heart from a child because NAAG had a "particular administrative interest" in that autopsy. If you wonder if this is standard autopsy procedure the memo clarifies, this is "in addition to a standard, complete pediatric forensic autopsy."
The public needs to know, what is NAAG's "particular administrative interest" in children's autopsies?
Did the parents of these children in whom NAAG had a "particular administrative interest" give permission for the removal of their organs? Did the parents know their child would be gutted like a fish because of NAAG Pathology's "particular administrative interest"? 
Texas Medical Board investigation
We have good reason to ask, have autopsies been performed at the Medical Examiner office by unlicensed physicians? There are photos circulating that raise questions about whether Dr. Matshes, who does not have a valid Texas medical license, is performing autopsies. Dr. Matshes says he was training the morgue techs in proper technique, not performing the autopsy. The photos are too gruesome to show here and we are not qualified to judge what is happening.
However, the Texas Medical Board, the governing body for Texas pathologists, is qualified to judge and, coincidentally, it also has the photographs. The TMB is currently investigating Dr. Matshes for "alleged unprofessional conduct and unlicensed practice of medicine." It is also investigating Dr. Sam Andrews, the Lubbock County medical examiner, for "alleged unprofessional behavior and the aiding and abetting of the unlicensed practice of medicine."
The investigations remain open and ongoing.
Third-party investigation
Commissioners and the county attorney have blocked questions at every turn. The county will not release copies of the NAAG Pathology contracts. Dr. Andrews, the medical examiner, will not return calls. County employees are being interrogated, bullied and fired by people from California. The potential liability for the county is astronomical. The County Attorney office has compiled secret files on citizens it refuses to release. People are running for cover and so far no one has been forthcoming.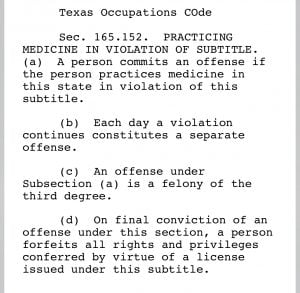 This is the first and best test for the new commissioners and county judge. They aren't outliers anymore. They are three-fifths of a commissioners court and it's time to quit protecting reputations and air the dirty laundry if any exists.
It is possible these questions have simple and innocent answers. It could be the photos appear to depict something the Texas Medical Board will find acceptable. And it is possible the Medical Examiner is only taking tissues and organs necessary for identification and determining the manner and cause of death. If an investigation by a qualified third-party delivers those findings we will be satisfied. 
But the Lubbock County Commissioners Court must come clean with the public and the families of victims about these questions. They must be acknowledged, investigated by a credible third party and the findings made public.
Lubbock County must know the remains of its children are being treated with the respect and dignity our culture and laws demand.
Editor's note: The above column was published Jan 17, 2019. Lubbock Lights received this statement March 5, 2019 from NAAG Pathology in response to a story published by local news outlets about a lawsuit over the handling of one of the autopsies referred to in the memorandum described in the above column.
A statement regarding Ortiz Lawsuit
As medical examiners our duty is to the victim of a crime to assure that evidence is available should the district attorney or a grand jury decide to pursue additional charges in a case.  If the evidence is destroyed it could make it impossible to achieve justice for the victim. Our responsibility to the community and the criminal justice system is to ensure that the cause and manner of death are proven correct, even when that process contradicts the wishes of family members. We stand by our decisions in this case.
—Katherine Long for NAAG Pathology / March 5, 2019