A September weekend with no Texas Tech football only shines spotlights brighter on lots of arts and entertainment made available everywhere from local museums to downtown theaters and nightclubs.
Once again, a local appearance by country recording veteran Gene Watson was declared a virtual sellout long ago, with only single seats available. Look for many to take advantage of annual affairs ranging from the film festival to the fair.
Read on for Best Bets:
Panhandle-South Plains Fair
This year's Panhandle-South Plains Fair runs Friday through Saturday, Sept. 28.
Hours of operation are 8 a.m. to midnight Fridays and Saturdays, and 8 a.m. to 11 p.m. Sunday through Thursday.
Carnival hours are 3 p.m. to midnight Fridays, 11 a.m. to midnight Saturdays, 11 a.m. to 11 p.m. Sunday, and 3 p.m. to 11 p.m. Monday through Thursday.
Police and security guards are on duty during the fair.
Remember only cash is accepted for gate admission and parking; no credit cards are accepted.
Gate admission: $10 for the general public age 13 and older; $5 for children between ages 2 and 12; with children age 1 and younger admitted free.
There is no readmission allowed. Those leaving the fairgrounds must surrender their admission ticket to gate personnel and pay gate admission a second time for reentry.
The parking fee on the fairgrounds is $5.
Special Days
Sunday – Family Day. Children age 17 and younger are admitted free before 9 p.m.
Tuesday – Senior Citizens' Day. Seniors age 60 and older pay a reduced gate admission of $5.
Tuesday, Sept. 24 – Ride Discounts. Sheets of 10 tickets cost $10 today and each ride is $2 (with $10 minimum purchase)
Tickets for coliseum concerts can be picked up, while they last, at the South Plains Fair office, open from 8:30 a.m. to 6 p.m. at 1012 Ave. A. There is a maximum of four tickets per household. Participating radio stations also will announce ticket giveaways over the air.
Fair personnel will mail tickets to fans who live out of town. Send an email request with your name, mailing address, concert of your choice and number of tickets requested (no more than four). Send the email to [email protected].
All concerts are free after paying gate admission and parking fees. Fans must have a concert ticket in hand to enter the Fair Park Coliseum.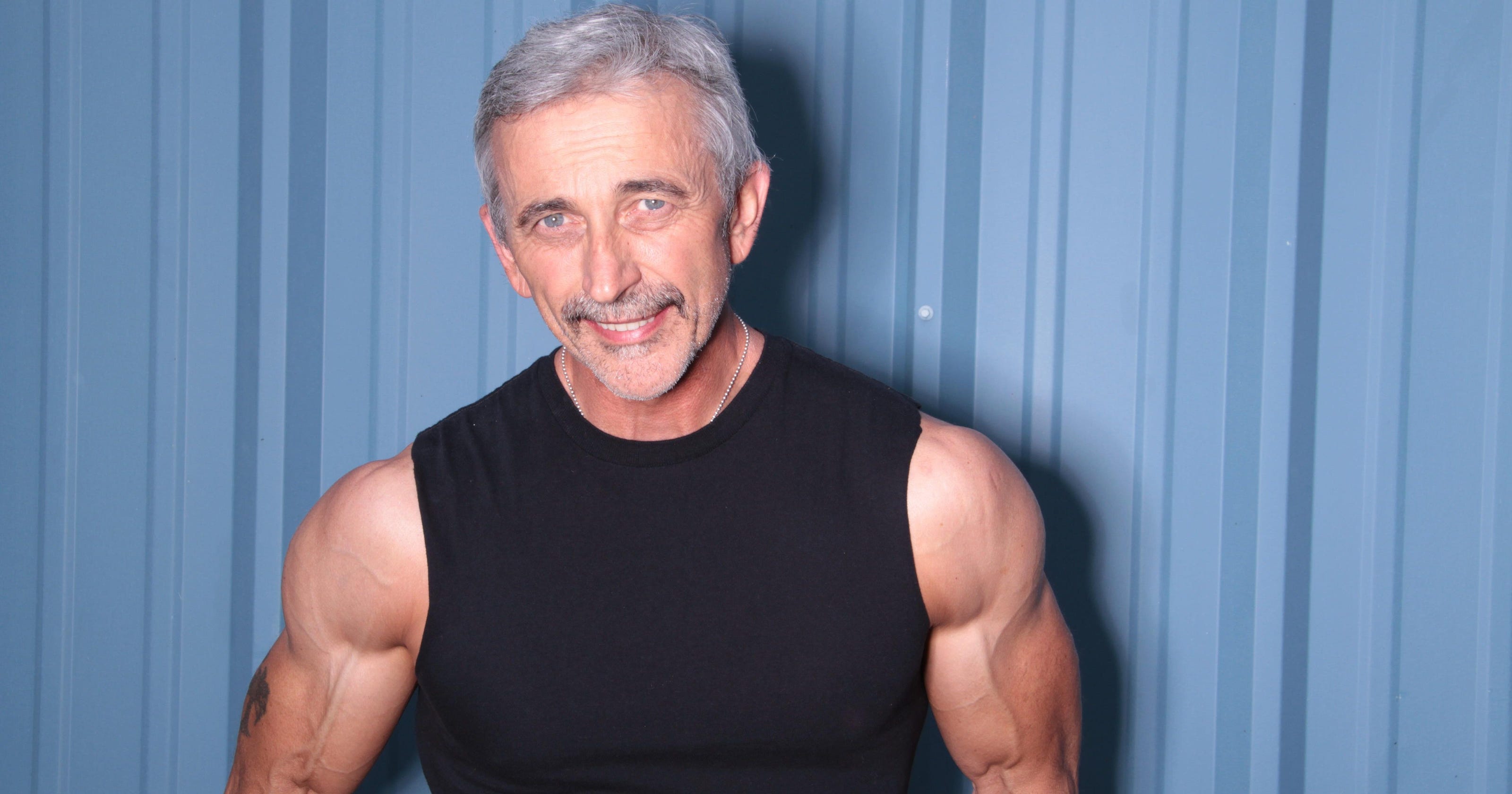 Confirmed concert headliners this year:
7:30 p.m. Monday – Zach Williams, Christian rock.
7:30 p.m. Tuesday – Roots and Boots Tour, featuring country artists Sammy Kershaw, Collin Raye (pictured on top) and Aaron Tippin (pictured just above). Show is sponsored by Lonestar, 99.5 FM
7:30 p.m. Wednesday – Skid Row, hard rock band. Show sponsored by rock radio FMX, 94.5 FM. Tickets given away, first come and first served. Fans must first download FMX app. Then visit FMX station at 4413 82nd St, Suite 300, and show the FMX app on your phone.
7:30 p.m. Thursday – Solido and Bobby G, with Galaxy Band opening. Norteno and Tejano music. Show sponsored by 106.5 FM
7:30 p.m. Friday, Sept. 27 – The Cowsills, nostalgic 1960s pop hits.
Flatland Film Festival
The Flatland Film Festival opened Thursday, but continues with screenings and events on Friday and Saturday.
The cost? A full festival student pass is $10 for students. All-day passes for the general public are $10 for Friday and $10 for Saturday. Tickets can be purchased at LHUCA, 511 Ave. K, or online at https://lhuca.kindful.com/?campaign=1034582
Full festival details are online at http://lhuca.org/flatland-film-festival
Founded in 2004, the Flatland Film Festival is a LHUCA program aiming to cultivate an appreciation for film, video and digital moving-image expression, and to support artists working in this mode of expression.
The festival received so many short film entries this year that two blocks of shorts will be screened – Block 1 at 6 p.m. Friday at Premiere Cinemas, 6002 Slide Road on the west side of South Plains Mall and Block 2 at 4 p.m. Saturday in the Firehouse Theatre at LHUCA, 511 Ave. K.
The short films shown in Block 1 are "Nightshift Screensavers," "Texas Snow," "The Beach," "Hearing the Homeless," "Abscessed," "Horrorscope," "Overnight," "Revival," "Made in Heaven," "As Through Fire," "Tightly Wound," "Chicle (Gum)" and "Xctry."
Short films shown in Block 2 are "Studio," "Dreams and Visions from the Llano Estacado: Salt/Permeable Earth," "Rosalind," "Creeping Autumn," "Dance with Me, Mija," "Potential," "No. 19," "Origin," "Now You See Me," "Chrome Girls," "Tonight" and "Panic Attack."
The audience will vote for the best short film, with that film's creator winning a $500 cash prize. A discussion will be held following the shorts program.
Feature-length films being screened on Friday are "Extra Ordinary" at 8:30 p.m. Friday at Premiere Cinemas, with a special screening of "Make Out Party" at 10:15 p.m. Friday at Premiere Cinemas.
"Extra Ordinary" synopsis – Lonely Irish driving instructor Rose is gifted with supernatural abilities. She has a love/hate relationship with her "talent" and wants to ignore the constant spirit-related requests from locals. But Christian Winter, a washed-up, one-hit-wonder rock star has made a pact with the devil for a return to stardom. He puts a spell on a local teenager, making her levitate. The teen's terrified father, Martin, pleads with Rose to save his daughter. She will have to overcome her fear of the supernatural, and work with Martin, to save the girl.
"Make Out Party" – A low-budget, high-style comedy of errors following three vibrant characters through day-long misadventures as they attend hostess Mary Woah's Make Out Party.
Events on Saturday,  include screenings of full-length feature films "Jaddoland" at 11 a.m. at the Firehouse Theatre at LHUCA, 511 Ave. K; and a 7 p.m. Saturday screening of "Seadrift" at the same location.
A talk-back with filmmakers follows both screenings.
Ray Loyd summarizes "Jaddoland" (scene in photo above) – Filmmaker Nadia Shihab explores diasporic longing and the meaning of home within her own Iraqi family. By visiting her hometown of Lubbock, Texas, she playfully observes the city's quirks before recalling her own experiences of it. The film pulls focus when Shahib questions how her own experiences and environment connect with her family's homeland of Iraq. The filmmaker meditates on cross-cultural effects by affectionately portraying the isolated life of her artist mother, her grandfather's yearning to return to Iraq and the discovery of her complex identity. What may be oversimplified as assimilation, "Jaddoland" presents as a quietly profound and complex perspective on the concept of home for immigrant generations.
Seadrift" – The film, directed by Tim Tsai, attempts to excavate facts and drama behind the fateful 1979 killing of white crabber Billy Joe Eplin at hands of Vietnamese competitor Sau Van Nguyen.
"Seadrift" synopsis: With a population of less than 1,500, the sleepy fishing hamlet of Seadrift, Texas, and its residents subside on the whims of the daily catch, then and now. While predominantly white in composition by 1979, a burgeoning Vietnamese diasporic community had coalesced as groups of political refugees in the post-Vietnam War era began planting roots in the American heartland. Bringing portable skills and seeking work in the familiar trade of fishery, Vietnamese refugees quickly made substantial gains and threatened local livelihoods. How does a small, tight-knit Texas town overcome a history of racial strife when seeds of distrust and miscommunication had been firmly planted in the annals of this killing of a popular native son by a perceived foreigner?
Also confirmed on Saturday: A panel titled "Women In Filmmaking" at 6 p.m. in the north gallery at LHUCA, moderated by Kaysie Ellington.
Filmmakers serving as panelists are Angela Pires, editor of "Seadrift;" Nadia Shahib, director of "Jaddoland;" Lizatte Barrera, director of short film "Chicle (Gum)" and Shelby Knox, inspiration for "The Education of Shelby Knox."
The 2019 Flatland film Festival concludes with the announcement of the Short Films Competition awards, and the festival after-party, at 8:30 p.m. Saturday in the Plaza at LHUCA, 511 Ave. K.
Call 762-8606 for more festival details.
'Doctor Love'
If any of our readers have, even once, attended plays at the lovely Maedgen or Lab Theatres on the Texas Tech campus – or, for that matter, studied theater or dance there, or toured the facilities – they are bound to be thrilled by the first improvements phase granting Tech Theatre & Dance long-needed physical space and more.
Mark Charney, dean of the Tech School of Theatre and Dance, has ignored barriers while bringing Tech to the attention of the nation and the world. One marvels at the thought of what he may further accomplish now.
Charney says with these physical changes, he senses many things. One thing is hope. Read his comments on line at https://www.depts.ttu.edu/theatreanddance/news/posts/2019/09/chatting.php
Meanwhile, "Doctor Love," will be the first play ever produced at Tech's new Black Box Theater. It will premiere at 8 p.m. Thursday, Sept. 26 with direction by Jonathan Marks.
Additional performance times are 7:30 p.m. Sept. 27-28, 2 p.m. Sept. 29, 7:30 p.m. Oct. 3-5, and 2 p.m. Oct. 6.
"'Doctor Love,' a devised work based on a little-known script from Moliere, is a truly collaborative adventure, and will be (Jonathan) Marks' final show with us. It's a romp, for sure." said Charney.
More great news: Most Tech productions will return to being staged on two consecutive weekends, allowing a growing audience more opportunities to see this season's plays.
The coming season includes, in part, "Black Girl, Interrupted" in October, Noel Coward's delightful "Hay Fever" in February and closes with Yvonne Racz-Key directing and choreographing the classic Broadway hit musical "Guys and Dolls" in April and May.
Cory Norman, the department's marketing and communication director, provided prices, parking information and more.
Reserved seats for "Doctor Love" are $15 for the general public and $5 for students with valid IDs. Tickets can be purchased in advance in person at the Maedgen Theatre box office (2812 18th St. on campus), or call 742-3603 between noon-5:30 p.m. Monday through Saturday, or visit theatre.ttu.edu online. Season tickets can be purchased at the same time.
Norman said patrons should park in the R03 parking lot, located east of the Maedgen Theatre and Psychology building.
Tech's new Black Box Theatre is described by Norman as a "flexible seating theater. For 'Doctor Love,' the capacity is 135. Throughout the season, capacity will vary, depending on the arrangement of the seating. Maximum capacity is near 200, but I doubt we ever will use it at that capacity."
"Doctor Love" will serve as Marks' farewell, as retirement is next on his calendar. For a fascinating peek at his long relationship with theater and Tech, visit https://www.depts.ttu.edu/theatreanddance/news/posts/2019/09/marks.php
Be assured, this Yale alum would not choose the easiest path for his exit.
I was fascinated when Marks explained why he was drawn to "Doctor Love." He told Chatting With Charney: "I (chose it) because it was such a challenge. I didn't want to do something I thought I could do.
"The play is undeniably by one of the great playwrights of the world, but that pretty much nobody ever does. And the reason they don't is because they haven't figured out how. He's one of the few playwrights in history who truly understood theater from the literary and practical points of view. He became famous and was given royal patronage on the basis of his royal farces, which had no scripts. This script is kind of a throwback to those improvised theater days."
To repeat – I am especially intrigued and excited by Marks saying, "I didn't want to do something I thought I could do."
Bob Schneider
One of the perks of writing Best Bets for y'all is being able to, hopefully, direct attention to such musical favorites as singer-songwriter Bob Schneider, who will headline a solo, acoustic concert at 7:30 p.m. Friday  at the Cactus Theater, 1812 Buddy Holly Ave. Local favorite Cary Swinney, another of my favorites, will no doubt also attract many with his somewhat rare opening performance.
Schneider is touring in support of his album "Blood and Bones," which followed four "King Kong" volumes.
Reserved seats on the floor level are $20, with plenty available according to Cactus owner Darryl Holland. Balcony seating is sold out.
Take note: Listed Cactus ticket prices are "base prices;" varied fees and tax always will be added to base prices at time of purchase. Tickets can be purchased in advance by using a link at cactustheater.com.
All sales are final. The Cactus Theater does not permit exchanges, refunds or credit for future shows in exchange for unused tickets. The theater's box office is staffed at 3 p.m. Monday through Saturday, unless Monday is a major holiday.
Call the Cactus at 762-3233 for more information.
Ariana Kramer wrote recently in the Taos (N.M.) News: "Bob Schneider has won more Austin Music Awards than any other musician. To date, Schneider, 53, has won 59 awards, including Best Songwriter, Best Musician and Best Male Vocals."
Schneider's "Blood and Bones" won Best Album at the most recent Austin Music Awards.
Regarding "Blood and Bones," Kramer pointed out Schneider's quote from a recent bio.
"I'm remarried, I have a 2-year-old baby daughter who was born over two months premature because my wife had life-threatening preeclampsia. So dealing with that traumatic event, while getting older and looking at death in a realistic, matter-of-fact way, and experiencing the most joy I've ever experienced along with feelings of utter despondency in a way that would have been impossible to experience earlier in my life, all comes out in the songs," he said.
"My relationship with my wife is the longest committed relationship I've ever been in, so there was a lot of unchartered territory there to write about."
Schneider has received minimum national press and major label support. Yet he has become one of the biggest acts in Austin, if not Texas.
His fans introduce friends to his music and all remain fiercely loyal.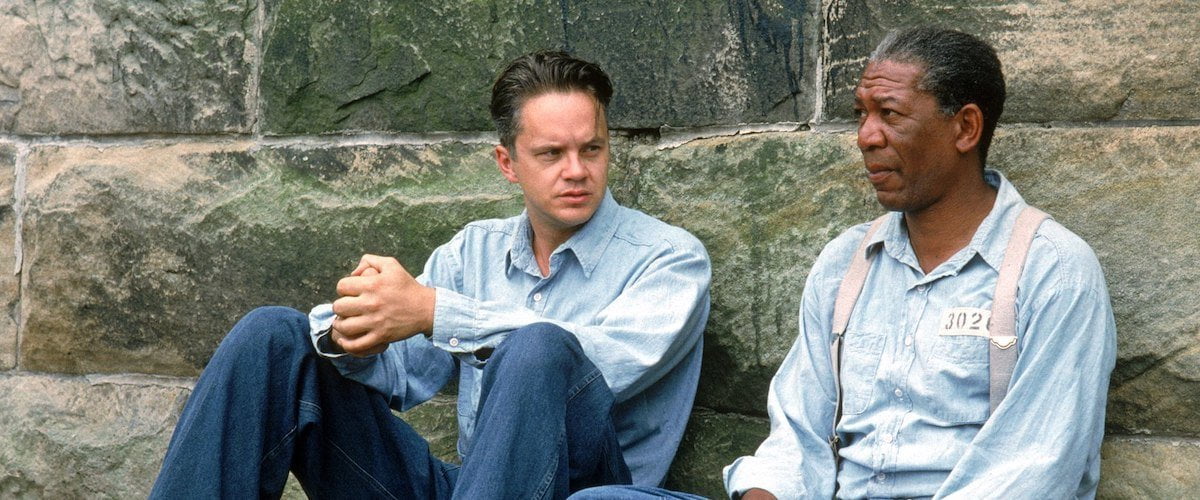 'The Shawshank Redemption'
"Get busy livin' or get busy dyin'" – a quote from "The Shawshank Redemption is now among the American Film Institute's "100 Years of Movies, and 100 Best Movie Quotes."
More than that, "The Shawshank Redemption," which this year celebrates the 25th anniversary of its release, has grown to be regarded as one of history's best films.
When released, it earned an Academy Award as Best Picture, but was considered a distant contender when compared to that year's winner, "Forrest Gump."
Still, Cinemark's Movies 16 now plans to screen "The Shawshank Redemption" four times this week, each time with a Turner Classic Movies introduction. "The Shawshank Redemption" will be shown on the big screen at Movies 16 at 4 p.m. and 7 p.m. Sunday, at 7 p.m. Tuesday and again at 7 p.m. Wednesday.
Regular admission prices will be charged Sunday and Wednesday. Each Tuesday is a Cinemark Bargain Tuesday, however, with tickets for the classic film priced at $8.50 for the general public and $5 for seniors.
Beautifully planned, written and directed by Frank Darabont, the film is based on the Stephen King short story titled "Rita Hayworth and the Shawshank Redemption." King said that, of all the films which have been adaptations of his stories and novels, "The Shawshank Redemption" is his favorite.
The 1994 cinematic drama tells the story of banker Andy Dufresne (played by Tim Robbins), who is sentenced to life in Shawshank Prison after being charged with the murder of his wife and her lover. His claims of innocence are ignored. Over the following two decades he befriends a fellow prisoner, contraband smuggler Ellis "Red" Redding (Morgan Freeman) – and also becomes instrumental in a money laundering operation led by prison warden Samuel Norton (Bob Gunton).
William Sadler, Clancy Brown, Gil Bellows and James Whitmore have supporting roles.
While "The Shawshank Redemption" was greeted by positive reviews, with raves given Robbins and Freeman, it was a box office disappointment, earning only $16 million. It earned seven Oscar nominations, the most for any Stephen King film. However, on the basis of word-of-mouth, it became one of the top-rented films of 1995. It is now considered, at the least, one of the greatest films of the 1990s.
Trivia: Rob Reiner had considered directing the movie, casting Tom Cruise as Andy and Harrison Ford as Red.
Cruise had attended table readings, but was uncomfortable being directed by the inexperienced Darabont.
Critic Gene Siskel said that, like "One Flew Over the Cuckoo's Nest," Darabont's "The Shawshank Redemption" is an "inspirational drama about overcoming overbearing authority."
Darabont later adapted and directed two other Stephen King stories: "The Green Mile" and "The Mist."