'Ma Rainey's Black Bottom'
Directed: George C. Wolfe. Screenplay: Ruben Santiago-Hudson; based on the play by August Wilson. Original music: Branford Marsalis. Cinematography: Tobias Schliessler. Edited: Andrew Mondshein. Production design: Mark Ricker. Costume design: Ann Roth.
Starring: Viola Davis, Chadwick Boseman, Colman Domingo, Glynn Turman, Michael Potts, Jeremy Shamos, Jonny Coyne, Taylour Paige, Dusan Brown and Joshua Harto.
Rated: R for language, some sexual content and brief violence.
Where to see it: Streaming only on Netflix.
Bill's rating: Four-and-one-half stars
"Ma Rainey's Black Bottom" is not the only movie born of live theater Netflix has pushed since the final months of 2020.
And while it's undoubtedly the very best thus far – at least when compared to the update of "The Boys in the Band" and "Prom" – there's something positive to say for Netflix's strategy of dealing with the closure of Broadway.
Then again, the stage quite often has been milled for rich source material for what turned out to be our favorite movies through the decades.
A few have been acted and directed with such passion that most could not help but be overjoyed when their motion picture adaptations ended up winning Oscars as Best Picture.
Surely you were aware the following three Oscar winners originally were designed for the stage:
1938, Frank Capra's hilarious "You Can't Take It with You" was produced from the Pulitzer Prize winning play of the same name by George S. Kaufman and Moss Hart.
1942, director Michael Curtiz's beautifully written "Casablanca" was based on the unproduced play "Everybody Comes to Rick's," written by Murray Bennett and Joan Allison.
2016, director Barry Jenkins' gorgeous film "Moonlight"  was based on Tarell Alvin McCraney's unpublished, semi-autobiographical play "In Moonlight Black Boys Look Blue."
A couple other movies based on plays come to mind. Although neither received Oscar attention, both remain memorable. For example:
2007, William Friedkin's chilling movie "Bug," based on the play by Tracy Letts, scared me. It totally freaked me out, thanks mainly to performances by Ashley Judd and Michael Shannon. The late film critic Roger Ebert wrote, "The last 20 minutes are searingly intense. A paranoid personality finds its mate, and they race each other into madness."
1986, Edward Zwick became a director to watch when he made "About Last Night," based on the David Mamet play "Sexual Perversity in Chicago." It is a marvelous exploration of the difficulty behind maintaining relationships and intimacy.
But now, with Denzel Washington co-producing playwright August Wilson's "Ma Rainey's Black Bottom" – Washington also co-starred with Viola Davis in Wilson's "Fences" – it becomes apparent this new film reveals the racism apparent today has been fought by blacks for more than half a century.
"Ma Rainey's Black Bottom" could be interpreted as too stagey. That was my fear. The two main settings are a dingy recording studio in downtown Chicago, and an even dingier rehearsal room for the musicians downstairs.
Even with an early scene showing a successful tent concert held earlier in the Georgia woods by Ma Rainey, since billed as Mother of the Blues, the film's primary action is set in 1927 Chicago.
This was after blacks were promised better jobs and much better wages if they left their former cotton-picking memories of the Old South behind and caught the next train north.
They quickly discovered not much was different in terms of racial attitude and salaries.
Viola Davis' Ma Rainey has brought her band to Chicago to record her songs. She acts the diva from the start, arriving late and soon letting friends know, "They don't care nuthin' about me. All they care about is my voice."
She runs her producer (Jeremy Shamos) and personal manager (Jonny Coyne) ragged, insisting on everything from car repairs to not one, but three cold Coca Colas – and trust me, no one on screen ever has chugged a Coke with more magnetism than Viola Davis' Ma Rainey.
Davis – who researched Ma Rainey and arrives on screen with gold teeth, enlarged body padding and enough eye makeup to be seen dripping down her face in the Chicago heat – pulls off another power play by insisting her stuttering nephew Sylvester (Dusan Brown) be given a separate microphone so that he can introduce "Black Bottom" on her recording.
Ma also is no dumb bunny, letting her manager twist in the wind as he slowly realizes she has not yet signed a release for that day's recordings.
Levee, trumpet player for her band, should be so smart. But he is too young, too trusting to have gained Ma's savvy.
Chadwick Boseman's Levee is an opposite, a brash newcomer ("Hello, Chicago," he says) who feels Ma still is getting by with the "jug-band music" of the South.
And, says Levee, he's got music the people will like even more.
He's the confident sort who steps off the train and pays almost three times his weekly salary for a pair of shoes he spies in a shop window.
That's because Levee knows he is going places, and he wants to look snazzy when he gets there. He views those shoes as a symbol of his future, not just simple footwear.
The film is meant to be an ensemble story. Ma Rainey's backing quartet of musicians finds trumpet player Levee standing out – but also includes Colman Domingo as Cutler, the band leader who remembers who signs his checks, but eggs Levee on anyway; Glynn Turman as soft spoken, religious piano man Toledo, making the mistake of accidentally scuffing Levee's new shoes; and Michael Potts as Slow Drag, playing double bass.
Portrayed by Chadwick Boseman – the actor who died of colon cancer in August at age 43 after having brought the Black Panther, and biographical screen portraits of Jackie Robinson, James Brown and Thurgood Marshall to the screen – he introduces Levee as a fiery young brass musician, songwriter and arranger unafraid to lock horns with his boss.
He actually believes the white men running the studio have recognized his talent and, more than that, will keep their word.
After all, Ma's manager has heard Levee's own arrangements and told the musician he would support both his songs and Levee as a future band leader, after the recording session is finished.
Unfortunately, Levee, like so many, mastered his music, but forgot to find anyone to manage his music business.
In the beginning, he is cocky and fresh, even seducing Ma's young female companion Dussie May (Taylour Paige) with a sizzling introduction of red rooster and brown hen.
His very best scene arrives not much later, when he explains where and why he lost his faith in God. This is a dynamic monologue guaranteeing Oscar potential, and keep in mind the only actors ever to be so honored posthumously are Peter Finch in 1976 drama "Network" and Heath Ledger's unforgettable Joker in 2008's "The Dark Knight."
Could it happen again? Other actors, such as Anthony Hopkins in "The Father," might have something to say about that.
At the least, though, Boseman might wind up another double Oscar nominee for "Ma Rainey's Black Bottom" and "Da Five Bloods."
Bozeman's Levee shares memories that all but leave blood on the rehearsal room floor, explaining God is just one of many who turned his back on Levee's mother and then on Levee himself.
So he turns his back on the Lord with memorable ferocity.
Levee grew up with doors shut in his face too many times, and the last thing he needs is to find yet another door locking him away from his rightful future.
He simply cannot deal mentally with what is left when he finally kicks that locked door open, and finds out where it leads.
Just as  damning and damaging is a scene in which white musicians again steal a black man's music. That may be something Wilson just could not include in his original play.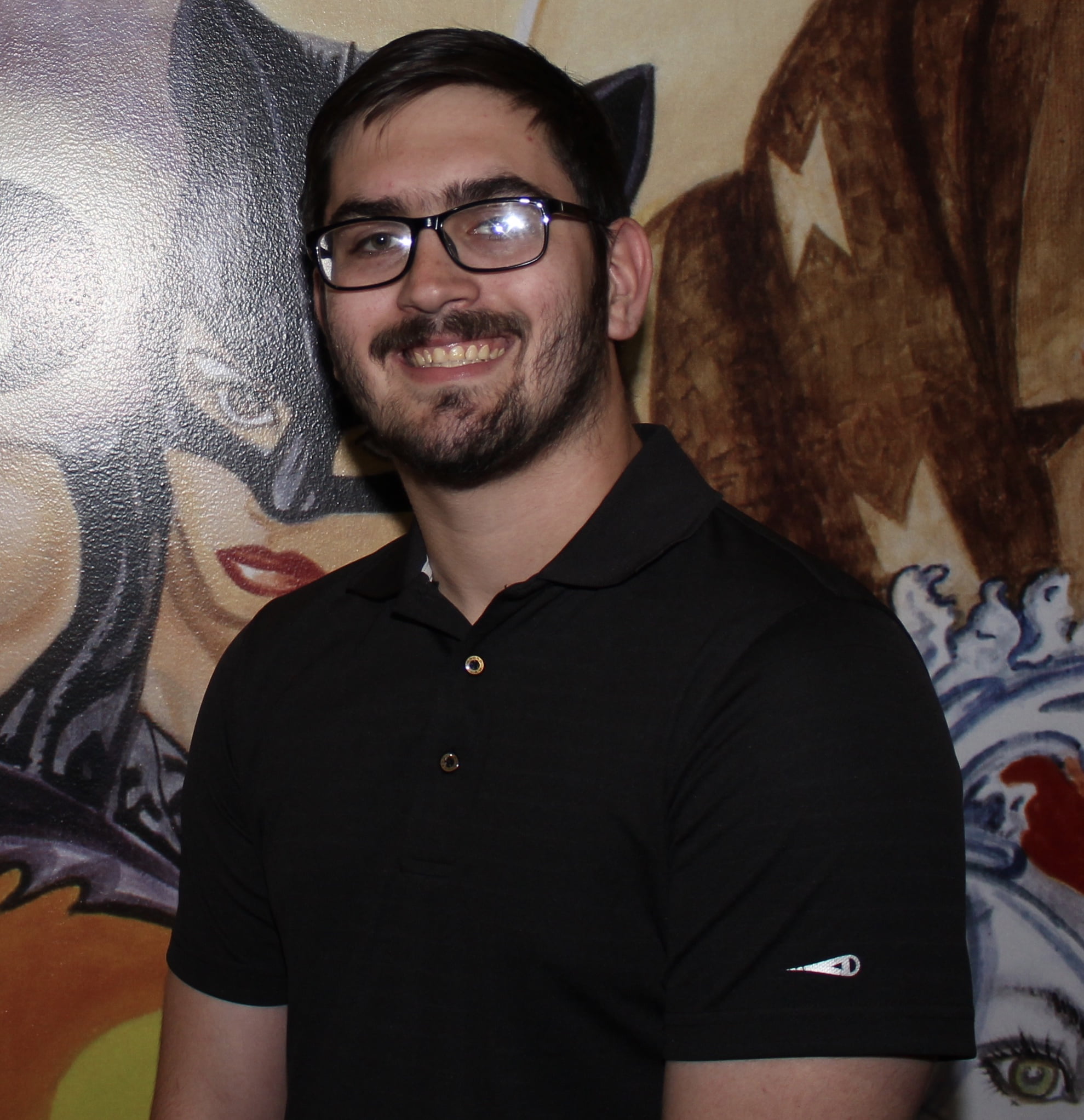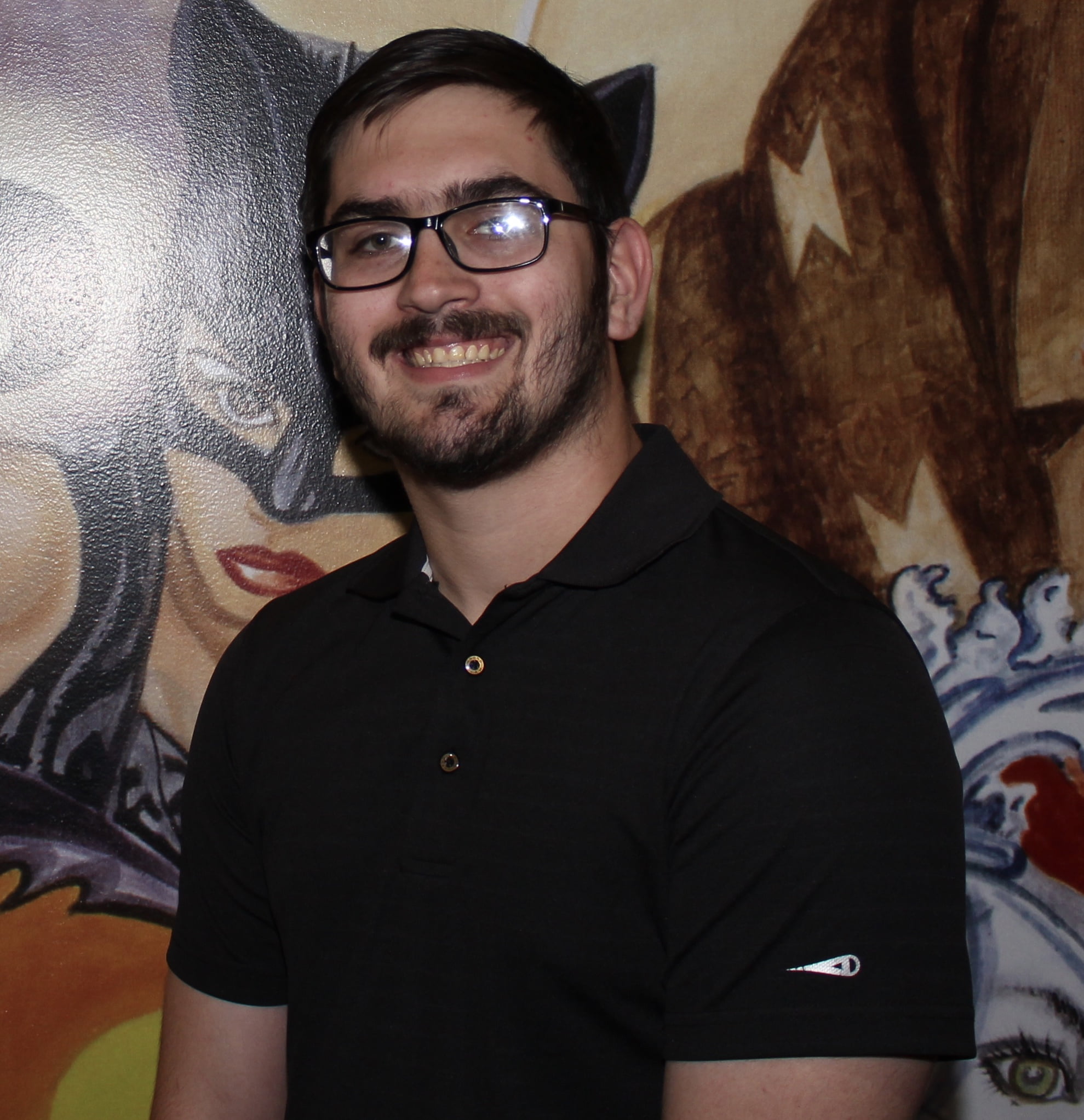 Gage's rating: Four stars
The year 2020 was rough and, in the midst of such an already bad year, we lost several beloved stars, including Chadwick Boseman.
This hurt, knowing he was working on films we could appreciate, even while secretly experiencing personal treatments for colon cancer. Now, with "Ma Rainey's Black Bottom" streaming on Netflix, Boseman left us with a parting gift. And while it may not be an overall perfect movie, it's still a memorable film with phenomenal characters and great acting.
Boseman gives a super performance as Levee, playing trumpet in Ma Rainey's band. I was taken aback by just how good he is as Levee, especially during his monologue about his father.
He's complimented well by fellow bandmates: Cutter (played by Colman Domingo), Toledo (Glynn Truman), and Slow Drag (Michael Potts). They work as a believable quartet.
And finally we have Viola Davis, providing the cherry on top as vocalist and band leader Ma Rainey, demanding attention throughout.
The story is not perfect, but improves with each passing minute. It's slow during the opening setup, but kicks it up a notch during the final hour.
One wishes the musicians were not stuck in one Chicago studio. But with the studio being so small, characters face their own Catch-22 situations. Barring this, the film provides a fun story once viewers sit through that initial 30 minutes.
I found one glaring issue: a shot where the Chicago background looks fake – and it's easy to tell. I don't understand the decision to pan out of this shot to give a panoramic city view.
Director George C. Wolfe should have just maintained his cameras at street level.
It's not the worst thing in the world, but it did distract me for a couple of minutes. Beyond that, kudos for Wolfe's direction.
Still, the film's best sequence definitely remains Boseman's monologue about Levee's father. There is not a wrong moment in Wolfe's ability to reveal the reactions of fellow musicians.
"Ma Rainey's Black Bottom" is not the year's best movie but, at this point anyway, it stands out as a top-five film and a likely Oscar candidate.
Standouts clearly are co-stars Davis as Ma Rainey and Boseman as Levee, each providing great performances. Word has it that the distributing studio plans to push Boseman in the Best Actor category rather than as Best Supporting Actor.
Regardless, do keep in mind this may be one of your final opportunities to witness Boseman on screen; that alone makes "Ma Rainey's Black Bottom" a picture people should see.