"How to Train Your Dragon, The Hidden World."
PG: Adventure action and some mild rude humor. A sequel to 2010, "How to Train Your Dragon;" and 2014, "How to Train Your Dragon 2."
Where: Alamo Drafthouse, Premiere Cinemas, Tinseltown 17, Movies 16 and Stars & Stripes Drive-In.
Vocal talent: Jay Baruchel as Hiccup. America Ferrera as Astrid. F. Murray Abraham as Grimmel. Cate Blanchett as Valka. Gerard Butler as Stoick. Craig Ferguson as Gobber. Jonah Hill as Snotlout. Christopher Mintz-Plasse as Fishlegs. Kristen Wiig as Ruffnut. Kit Harrington as Eret. Justin Rupple as Tuffnut. Robin Atkin Downes as Ack. A.J. Kane as Young Hiccup.
Crew: Directed by Dean DeBlois. Screenplay by Dean DeBlois and Cressida Cowell; based on 12 children's books written between 2003 and 2015 by British author Cowell. Original music by John Powell. Cinematography by Gil Zimmerman. Edited by John K. Carr. Production design by Pierre-Olivier Vincent.
Bill's rating: 4 of 5 stars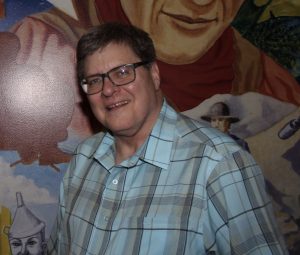 When animated "How to Train Your Dragon," based on a series of children's books, debuted on screen in 2010, this entertaining family film – with flying sequences standing out in 3-D format – soared to somewhat surprising heights as a critically acclaimed, stand-alone family adventure.
The original story earned an Oscar nomination as Best Animated Feature and another nomination for John Powell's stirring music. "How to Train Your Dragon 2" also would be nominated for Best Animated Feature.
Even so, few could have predicted how delicately writer-director Dean DeBlois could expand character arcs in this animated series a decade later.
Yet trilogy-closing "How to Train Your Dragon, The Hidden World," again providing a 3-D option, takes huge leaps forward. Laughs are even more heartfelt. The third feature film emerges well-written and cleverly conceived, bound to inspire as many tears as laughs … and affecting viewers of all ages.
Next year's Best Animated category will be sequel heavy – think "Toy Story 4," "Frozen 2," maybe even "Lego Movie 2" – but it is a safe bet that "The Hidden World" will be a contender.
DeBlois has encountered no difficulties in convincing celebrities to lend their vocal talents, although it's the visual spectacle that truly elevates this series to more special heights.
Oddly enough, these animated dragons were shared by three major film distributors. Produced by Dreamworks, the original film was released by Paramount Pictures in 2010. But it was 20th Century Fox Films that placed "How to Train Your Dragon 2" in theaters in 2014 – and Universal Pictures has distributed "The Hidden World."
I cannot recall that happening before.
Between the second and third chapters, characters developed an extended following, thanks to network television specials and, so far, six seasons of a "How to Train Your Dragon" spinoff on Netflix.
But trilogy-closer "The Hidden World" finds DeBlois expanding his story by balancing visuals, editing and music, again composed by Powell, in gorgeous fashion.
DeBlois and his motion picture excel when setting dialogue aside – be it the tension while sneaking up on the ships of dragon trappers in a heavy fog; or focusing on a Night Fury's sweet attempts at an original courtship ritual; or young Viking chief Hiccup's coming to grips with which relationship is the more important for a best friend.
Memorable visuals would have to include the colorful, if more and more dragon-dominated, village of Berk – and the shimmering magic of a hidden world that could have been inspired by portions of James Cameron's "Avatar."
Still in need of laughs, DeBlois and co-writer Cressida Cowell, author of the inspiring children's books, are content to rely on familiar supporting characters, especially twins Ruffnut (voiced by Kristen Wiig) and Tuffnut (Justin Rupple). Wiig is almost guaranteed another Annie Award nomination just for the manner in which she "talks" her way out of captivity by annoying her captor – although both Ruffnut and her brother, sharing a dragon with two heads, possess unlimited delusions of grandeur.
Snotlout, voiced by Jonah Hill, has no shortage of the same, assuming he will be Hiccup's successor. Visual laughs also arrive via the introduction of a dragon breed called Hobgobbles, which appear to reproduce almost as frequently as Tribbles on "Star Trek."
Gerard Butler is heard in flashbacks as Viking chief Stoick, Hiccup's father. Cate Blanchett provides the wisdom of Valka, his mother. And intelligent and devious, cruel and uncaring, is newly introduced villain Grimmel, voiced by F. Murray Abraham, his voice recognizable from his Oscar-winning role of Salieri a quarter century ago in "Amadeus."
To their credit, screenwriters, including director DeBlois, allow starring characters to age, chronologically choreographed with the stories – especially Hiccup (Jay Baruchel) and young female Viking Astrid (America Ferrera).
Audiences were introduced to the village of Berk when Vikings were intent on killing, not befriending, dozens of varieties of fire-breathing, destructive dragons. Stoick, the chief, is looking forward enthusiastically to young son Hiccup making his first kill.
But Hiccup comes across supposedly the most dangerous dragon, a Night Flyer thought to be extinct.  A nervous bond is formed, then strengthened. Hiccup somehow must convince not only his father, but an entire village, that dragons can, at the least, be trained.
In the first sequel, Hiccup barely relocates his mother before losing his father. Hiccup and his Night Fury, Toothless, along with Astrid and their aforementioned friends, see Berk becoming a safe haven for dragons. The right thing, however, will not make them popular.
The earliest view of Berk from the air in the new film makes it obvious that the village has outgrown its boundaries. Dragons fill the sky and, arriving home with more just rescued, Hiccup concludes, "We'll make room. We always have."
He still is adjusting to the duties of chief. He has grown closer to Astrid, but is not yet ready to marry. He may spend more time with his Night Flyer.
Sharing his late father's obsession for finding a place of safety at the edge of the world, it would be difficult enough to pack every Berk citizen aboard ships and dragons and set off to the west in search of a new home. However, they have painted a target on their own backs by rescuing (stealing?) so many of the beasts caged by dragon-hunters, who in turn hire Grimmel to steal the boy-chief's alpha dragon and return those taken.
That may not be difficult once Grimmel introduces Toothless to a beautiful, female Night Fury, a probable mate – held in captivity. Who will Toothless feel more driven to protect, especially with Grimmel more than willing to kill one, or both, dragons?
Thus, portions of the drama lie in Hiccup's quickly grasping life lessons.
There is an obvious connection between relationships, a bond between obsidian Night Fury and alabaster Light Fury, another with Hiccup and Astrid willingly taking a next step after years of close friendship. Both Hiccup and Toothless prove themselves willing to make heroic sacrifices.
Whereas Astrid is bound to become a warrior queen one day for a chief determined to protect all of Berk, the unnamed white beauty is a willing queen for Toothless, an alpha dragon responsible for far more dragons than viewers can count in the hidden world.
The use of computer animation, beautifully edited to themes both familiar and new composed by Powell, reflect years of thinking, planning and commitment. As a result, the three "Dragon" features rank among the more memorable animated series.
Trilogy-closing "How to Train Your Dragon, the Hidden World" is guaranteed Academy Awards attention. Just wait. And many, no doubt, will miss these characters on the big screen.
Gage's rating: 3 of 5 stars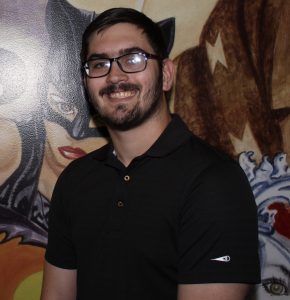 I remember when I was a young boy seeing "How to Train Your Dragon" for the first time.
It became an instant classic for me. I fell in love with the characters – including all of those dragons, of course. I remember how giddy I became when dragons were battling the Vikings; I thought it just might be the coolest thing ever.
The third and final installment of the franchise – "How to Train Your Dragon, the Hidden World" – provides nostalgia of when this franchise was truly great and seemed to be progressing. I hoped this latest effort would be the best. It's not.
Original vocal stars Jay Baruchel and America Ferrera reprise their roles as Hiccup and Astrid, respectively. Both give wonderful performances, but the real star this time is Kristen Wiig in her supporting role as Ruffnut. Her mildly comedic, yet tremendously annoying, character grew on me throughout and kept me laughing for a while.
Visuals were amazing, as always with these "Dragon" movies. The dragons are amazingly well-created and the way the animation team reveals the characters' (dragons') emotions in critical scenes is just extraordinary. This is the best part of the movie.
An underrated aspect, however, is composer John Powell's original score. Powell's music breathes life into the film and certainly helps sell many scenes. Nevertheless, despite the score, the overall movie felt repetitive and, thus, tiring.
New villain Grimmel comes across like a lesser version of Drago, from "How to Train Your Dragon" 2.
After all, Grimmel does not really have a reason to be hunting our heroes. It is mostly just because he wants to kill Hiccup's Night Fury, although he also was made an offer by weaker dragon-hunters.
I found Grimmel very unoriginal when compared to Drago. In fact, including Grimmel also makes "The Hidden World" feel almost like a repeat of the second movie.
In all honesty, I feel as if the new film needed at least one "oh no" moment. In "How to Train Your Dragon 2," that moment arrived when Stoick died.
That gut-wrenching scene even now has me concluding that "How To Train Your Dragon 2" is the best film in the trilogy. There is no comparable moment in "The Hidden World," which left me wanting more.
I did like "The Hidden World" overall, but especially because it brought back those nostalgic memories of me sitting in a theater first getting to know these characters.
Knowing we won't see them again in theaters leaves a sour taste in my mouth . But even so, I also regret that "The Hidden World" does not live up to its predecessors.